Beauty Bargain – Sally Hansen Vitamin Powered Lip Care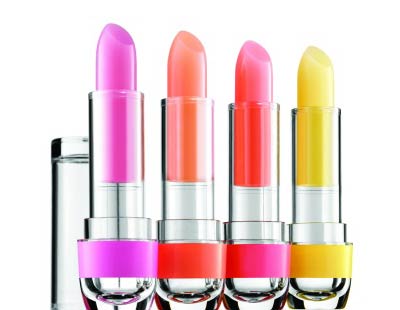 Powered by nurturing vitamins, Sally Hansen  introduces four innovative, flavored lip treatments – each targeted to a specific beauty benefit. Each nutrient complex formula also contains superfruits Acai and Pomegrante. You can wear alone or under lip color.
I find myself using the lip soother most often (the yellow one). It instantly soothes and leaves lips shiny – plus it tastes great! I have to stop myself from biting it off like the end of a popsicle.
Vita–E Soothes Lips
Vita-A Smoothes Lip Lines
Vita-C  Plumps Lips
Vita-B Moisturizes Lips
Packaged in cute, sherbet-like colors, these lip treatments are like mini-spas for your lips. Whatever your lip needs may be, one – or all – of these will do the trick.
The only trouble I've had? Keeping track of which is which!
Which one will you use?
Available at drugstores.
$4.99