Dr. David Colbert – Dermatologist to the Stars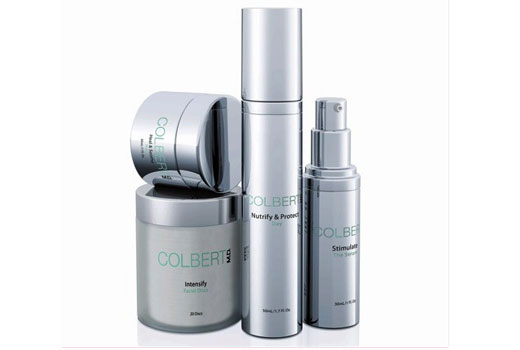 Dr. David Colbert is the founder and head physician of The New York Dermatology Group, and one of the most selfless doctors in the world, lending his expertise, name and talent to many of the worlds most charitable organizations,  the Maddox Jolie-Pitt Foundation to name one.
In a former life Dr. David Colbert was a dermatological research consultant for Chanel Skincare, now he's known as the dermatologist to the Stars, with countless featured editorials in magazines such as Vogue, Allure, Self, Bazaar, Elle and Glamour – the list could go on and on. Dr. Colbert is the Developer of the Colbert Daily Nutrition for Skin care line,  (available for purchase at Barneys New York, or at the Colbert MD website)
Taking time out of a busy schedule Dr. Colbert graciously agreed to answer a few skincare questions – we discussed his celebrity clientele and his professional opinion on Prevention – Maintenance – Correction and Age-appropriate skincare.
Anita: In your professional opinion what is Prevention, Maintenance and Correction?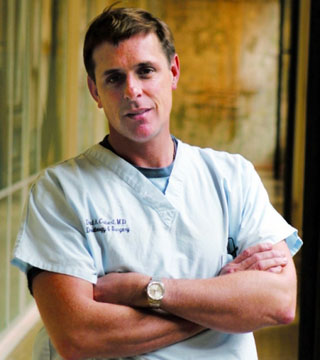 Dr. Colbert: Triad philosophy for skincare in dermatology means we recognize the need for all three.  We prevent rapid aging with sun block, Retin-A, facials, lasers (Fraxel, Vbeams, Gentelwave, IPL, Medlite) and good skincare habits.  We correct the aging of our skin, or other things that bother us (such as deep frown lines, age spots, hyperpigmentation, melasma, jowls, sagging skin, wrinkles and fine lines). We maintain these corrections in the same fashion throughout our lifetime.  Then we set out to choose a skincare line that feeds our skin the nutrients it needs to look its best. We developed the Colbert MD line.  Which is designed to be a daily picnic basket of nutrients delivered via QUSOME technology, reaching directly to the deeper layers of the dermis to effectuate change and youth on a cellular level.  By combining science, dermatological rejuvenation procedures and daily nutrition for skin – we can look radiant into any decade.  Preventing damage, maintaining beauty and health and correcting our little flaws along the way.
Anita: What is your philosophy on age appropriate skincare?
Dr. Colbert: No two faces are alike.  Some 20 year olds have so much sun damage from tanning booths that they may need a Fraxel treatment long before a 40 year old who never, ever tanned.  It's on a skin to skin basis, but in general, a fresh faced 20 year old needs nothing but sun block and water, whereas her golf loving grandmother might need fraxel resurfacing, Retin-A, some filler injections and Botox.  My philosophy is that you only need to do what absolutely needs to be done.  Most people should start using fillers and Botox until their late 30′s or early 40′s.  I like to keep it simple and elegant. Never over do it, less is always more, and respect for your face by enhancing it in a subtle way.  Don't give in to crazy tabloid gimmicks, or do something just because your friend did it.  Always see a board certified cosmetic dermatologist who takes time to get to know your face. When we developed the Colbert MD Daily Nutrition for Skin product line , we made sure to add something for all age groups.
Anita: How early should a person start a skincare regimen?
Dr. Colbert: Start your skincare regimen by the time you are in charge of your own skin.  For most people it is on the onset of puberty, when hormones kick in and pimples make themselves known.  This would be a good time to properly learn how to use anti-acne creams and moisturizers.  In sun drenched Australia, they teach young school children how to apply sun block to properly protect against the elements.  By the time we reach grade school,  we  should already be applying our sun block.  Daily use of sun block will help maintain the delicate fabric of our skin for a lifetime.
Anita: Tell us about your days at Chanel?
Dr. Colbert: I went to medical school in France and have French ancestors.  While attending French med-school, I fell in love with dermatology and as soon as I finished my dermatology training, I left NYC and took my first dermatology position as an MD in one of Chanel's laboratories in the beloved "City of lights". We worked on the sensory aspects of skincare products.  We researched variables, such as water loss in the skin, the science and texture and how to measure it, as well as quantifying what makes a product truly luxurious.  France is really the birth place of modern dermatology as a medical field.  I was very lucky to have many great teachers and mentors.  Besides acquiring a taste for fresh French foods and chocolates, I also learned the essence of skincare at Chanel and in the French medical school system.  I returned to NYC and implemented my knowledge and experience of dermatology into my own skincare line.  I was able to incorporate the secrets of the  French skincare culture with the modern science of dermatology to deliver what I believe is a sensuous , luxurious and extremely effective anti-aging skincare line.  And as fate will have it, Colbert MD will soon find its place in Paris luxury boutiques where skincare was born.
Anita: What makes your skincare collection unique?
Dr. Colbert: Firstly, Colbert MD Daily Nutrition for Skin uses QUSOME technology. A Qusome is a little Trojan horse molecule that envelopes active ingredients and then delivers them through the epidermis, reaching down into the deeper layers of skin and releases them in proximity to the collagen factory cells (Fibroblasts). This means that a micro-explosion of collagen and elastin growth can occur as never before.  Qusomes were initially used to deliver pain medications through pain patches.  We use this innovation to feed the skin nutrients such as hyaluronic acid, Tibetan Goji Berry extract, Angelica Sinesis, Tremmela muchroom extract, Inflacin, and a veritable picnic basket of skin nutrients to feed the skin from the outside in.  Our line is a 3 step process that includes the "Intensify Facial Discs" – a potent home microdermabrasion treatment to be followed by silky "Stimulate Serum", and then our rich overlay night cream called, " Heal and Sooth". In the words of Oscar nominated actress Michelle Williams "my skin actually looks fresher in the morning when I apply the Colbert MD products at night".  The line is deigned to stimulate, sooth and activate your skin's locked in radiance.
Anita: If I was on a budget and couldn't afford to purchase all of the pieces in your skincare collection, which would you recommend?
Dr. Colbert: If you have to limit yourself you should try the to purchase the Intensify Facial Discs, Stimulate Serum, and Sooth Night Cream.  These are the three favored product tools of actresses and makeup artists.  Used together it will help unlock the glow!
Anita: If a person was on a budget – are there any drugstore skincare collections that you would recommend?
Dr. Colbert: While I can't say that it's a comparable result, or substitution for the Colbert MD line, my best advice for those on a budget would be to always use a daily sun block, find a good mircodermabrasion pad with light glycolic acid, and to try various combos of OTC creams that unlock your glow.  This is trial and error, of course.
Anita: I am of opinion that most women focus too much on makeup and not enough on skincare; in your experience do you find this to be true?
Dr. Colbert: True.  If women use excellent skincare products in the right way, they could use less makeup and show off their beautiful natural skin tones.  Less is more, and we can see that being reflected in the new trends of Hollywood fashion and beauty.
Anita: The question I'm dying to ask, and I'm sure everyone wants to know – which celebrities are fans of Colbert MD?
Dr. Colbert: There are many celebs who have openly declared themselves as fans of the Colbert MD Daily Nutrition for Skin product line.  To name a few; Naomi Watts, Rachel Weisz, Michelle Williams, Ashley and Mary-Kate Olsen, Adriana Lima, Catherine Zeta Jones, L'Wren Scott, Mrs. Stephen Colbert, Amy Sedaris, Jennifer Carpenter, Tonne Goodman, Julianna Marguiles, Sienna Miller, Alexandria D'Ambrosio, Candice Swanepoel, Shania Twain……(The list is long)
Anita: They all have gorgeous skin!  – any last minute pearls of wisdom?
Dr. Colbert: Beautiful skin starts from within.  I have a book about it called "The High School Reunion Diet".  The hardcopy is out, but it's scheduled for paperback release in March.  The book provides tips for eating better, and points out which foods are invaluable assets, or for damaging to our skin.
Anita: I would love to read it! Thank you Dr. Colbert for taking the time to answer these questions.  I know you are very busy with your clients, charities and tours.  I'm looking forward to seeing you again during your next visit to San Francisco.
Barneys New York
77 O'Farrell Street
San Francisco, CA 94108
415-268-3500