Jennifer Lopez's Beauty Secret – WW Cream by 3LAB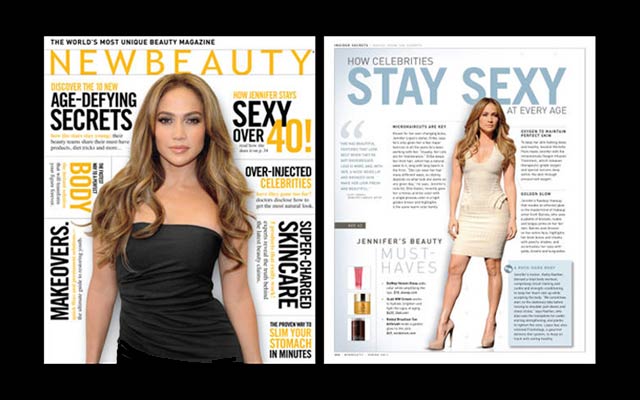 Let's face it, Jennifer Lopez is one of the most beautiful women in the world.  She not only has an amazing body, but amazing skin.  Having great skin requires using an effective age-appropriate skincare regimen.
JLo is a perfect example of someone who use's aggressive preventative measures – what does this mean you ask? It means that by starting early with preventative skincare there will be no need for correctional procedures and treatments in the future.
Everything on Jennifer Lopez is real, and one of her favorite pieces of skincare is 3LAB's WW Cream.
WW Cream by 3LAB instantly brightens and plumps up the skin.  Wrinkles and fine lines are reduced and hyperpigmentation or uneven skin tone becomes a thing of the past.
The skin becomes healthier, radiant and luminous.
Honestly, when I heard Jennifer Lopez used the WW Cream I had to have it for myself – I want whatever she's using.  My skin became more even, smoother and brighter after a few days of using  the WW Cream.
*Key Ingredients:
3LAB Exclusive Proprietary Complex Hydranox.
Lumiskin –  is a break through material designed to enhance skin's glow and luminosity.
Emblica – (Phyllanthus Emblica Fruit Extract) is a medicinal plant grown only in India used since ancient times as a defense against disease, arresting the aging process and revitalizing the body. Clinical researchers have demonstrated multiplicity of benefits to the skin.
Promatryx– is a scientifically blended complex of targeted Oligopeptides designed to support the structure of the extracellular matrix.
Liquid Crystal fluidity modifiers – in conjunction with Hyaluronic Acid, to intensely hydrate and prevent moisture loss in the skin.
3LAB Skincare is straight from the lab – the perfect anti-aging skincare for all skin types.
WW Cream is celebrity tested and Citygirl approved!
$425
Barneys New York
77 O'Farrell Street
San Francisco, CA 94108
415-268-3500 ask for Justin your 3LAB specialist
or @3LAB