Beauty Secret: L'Wren Scott's Beauty Essential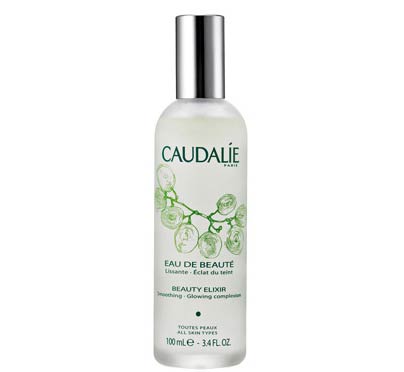 Beauty Elixir by Caudalie was inspired by the Original Elixir of Youth by Queen Isabelle of Hungary. The aroma is intoxicating and relaxing.
This magical elixir helps smooth the skin and helps minimize pores.
Beauty Elixir by Caudalie provides the skin with an instant burst of radiance for luminous glowing skin.
Beauty Elixir by Caudalie is one of L'Wren Scott's beauty essentials – now I know why she always looks polished, fresh and amazing!
Do you suffer from lack luster skin, is your skin lacking that inner glow?
Beauty Elixir by Caudalie is perfect for those of us who experience a lack of radiance, and need a boost of natural glowing radiance.
Caudalie skincare products are made with the grape-seed OPC Molecule which is 10,000 times more powerful than Vitamin E in fighting free radicals. Caudalie offers 35 different skincare and bodycare products for all skin types.
I love having natural glowing and radiant healthy skin!
Beauty Elixir by Caudalie is Citygirl approved!
$46
Available at Sephora
*• Tips from your Vinotherapist
Apply between your foundation and powder to perfectly set make-up.*