Ouchless Bikini Waxing With BareEase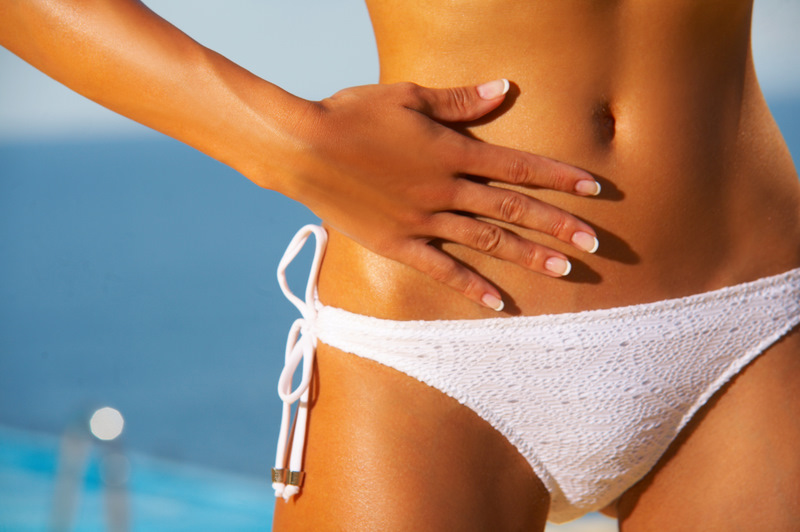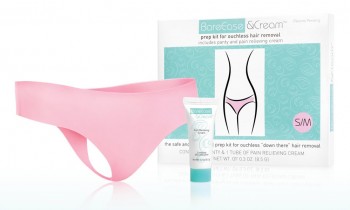 If you are like most women who have made the switch from shaving to waxing, you know the pain that goes hand in hand with the long-lasting, hair-free results. You've heard all the tips and tricks to help ease the pain, but lets face it; popping an asprin an hour before the wax is dripped on will definitely not lessen the ouch to the degree that you want it to.
Luckily, there is a new product on the market that actually is onto something. BareEase & Cream Prep Kit for Ouchless Hair Removal ($25, dermstore.com) offers a one-of-a-kind kit that includes a pair  latex panties and pain relieving cream, which helps to alleviate the pain and anxiety that comes with waxing.
BareEase & Cream is a topical cream that is applied to bikini area 30 minutes before your waxing appointment.  Once the cream is applied, slip into the BareEase panty to keep the cream in place and keep it off your clothes while you get ready for your appointment. Since the cream is infused with Lidocaine, it has numbing properties that help to ease the pain during hair removal.  Plus the cream contains aloe, which helps to soothe skin and prevent irritation.
BareEase was created by Dr. Edna Ma, who used her knowledge in anesthesiology to design a product that would help ease bikini waxing pain once and for all.   The kit is incredibly discreet and can be used anywhere before your waxing appointment so you can be ready for ouchless hair removal any time.
If there is anything that promises to take the ouch out of 'down there' hair removal, I am definitely up to try it.  Looks like summer hair removal won't be so bad after all!