The Hunt of the Scent – a Guide to Fragrance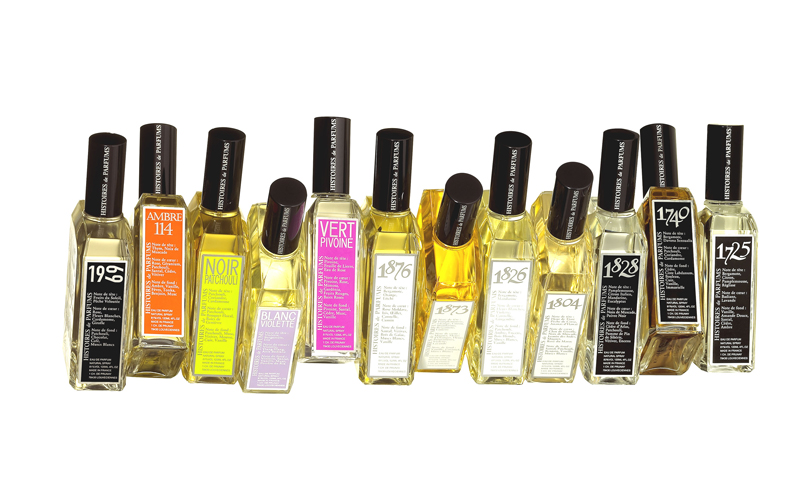 Fragrance is personal and can often be a deal breaker or maker in a relationship.  I never worried about fragrance, taking it for granted, my older sister Wendy is a fragrance connoisseur and was generous with  fragrances that didn't suit her chemistry.
What made me aware of the power of a great scent? Stephano Porsia, a tall Italian blonde from Rome.  All of the girls at work thought he was the hottest guy, except me, I was never attracted to blondes. One day I walked into work and the most amazing scent captivated me.  I walked from room to room inquiring over who was wearing the most delicious aroma. I heard the word from a  corner of a room "Me" and I made a beeline for Stephano,  I admit I was standing really close, had him pinned against a wall inhaling his scent when he uttered meekly "My girlfriend gave it to me".
I couldn't stop gushing over how amazing he smelled and had to know the name of the fragrance – it was Issey Miyake for Men.  After that I saw Stephano as hot, and encouraged his career in modeling. The moral of this story is that a great fragrance that works with your chemistry can turn you into hot or not.
"A Fragrance becomes alluring once it merges with your skin, releasing the power of your own seduction.  A Perfume must leave an intense impress in order to captivate and charm the people surrounding you" – Gérald Ghislain
I've made a few bad fragrance choices, and once made a huge mistake in practically bathing in a bottle of Coco Mademoiselle – not pretty.  Never wear too much.
The changes of the seasons reflect our choices in clothing, skincare, makeup and fragrance.  We also wear these items in accordance to the time of day/night and whether or not they are appropriate.
The Fragrance Wardrobe consists of fragrances for day/night, spring/summer, and fall/winter. This means that everyone should have three to six bottles of fragrance to choose from.
I once dated a man that had a fragrance wardrobe of 9 bottles – the most my fragrance wardrobe consisted of was three bottles at a given time, but in reality having a signature scent works too, it's just finding the right fragrance that works with your lifestyle.
Fragrance is a base of three notes:
Top Notes – The initial introduction to the scent that lasts for the first 5-10 minutes, an introduction to the character of the perfume.
Middle Notes – The heart of the fragrance that defines the character, they give the scent depth and roundedness. Usually lasting for an hour or two depending on the concentration of the fragrance.
The Base: The long-lasting notes that appear 15-30 minutes after fragrance application and last throughout the day.
Applying Fragrance:

Pulse Points – the nape of the neck, decollete, behind the ears and knees because fragrance travels up.
Wear Perfume wherever you want to be kissed – Coco Chanel
Other Fragrance Tips:
Layering your fragrance with the use of shower gels, lotions, moisturizers, and after-shave ensures a long-lasting fresh scent throughout the day.
Take advantage of fragrance strips, and don't be afraid to ask for samples.
Never over do it when making fragrance selections at the fragrance counter – take breaks in-between.
Spray the fragrance of choice on your person and not your clothing – fragrance can leave a stain.
Terminology:
Eau de Parfum – The strongest concentration that contains 15-22% essential oils.
Eau de Toilette – The average concentration consisting of 8 to 15% essential oils.
Eau de Cologne – 4 to 8% – a low concentration pf essential oils.
Eau Fraiche – 1 to 3%
There is also a difference between the EDT and EDP – these two vary slightly, make sure to ask questions.
A great fragrance marks your personal space, it's also the finishing touch to a well polished and groomed appearance.  I never leave home without a splash of my current favorite scent –
Word to the wise, if you are buying a bottle you are not sure of, ask for a fragrance sample to take home and try out for a few days, if it works then open the bottle you recently purchased or take it back.  Most vendors do not take back bottles that are not in their original packaging.
A great way to test fragrances is to order samples online from leading fragrance houses such as  Les Histoires de Parfums you can order a 6 piece sample set for $10 – putting that towards a larger sized bottle if you fall in love with any of the scents or walk into your favorite department store.
Happy Hunting!
Photos Courtesy of  Les Histoires de Parfums