Tropical Paradise in a Bottle – Hugo Naturals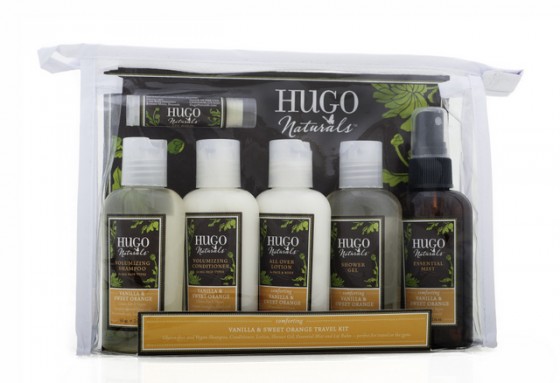 For most of us vacations are around the corner, and if we're lucky it will be to some tropical, exotic destination.  On my last trip to Maui I fell in love with the fruity topical drinks served on the island, and their famous coconut cake.
Opening the bottles of Hugo Natural's Vanilla & Sweet Orange products sent me directly into a tropical state of mind, the sweet-smelling scent was like tropical paradise in a bottle.
Hugo Naturals are beauty essentials for the eco-friendly conscious, for those of us desiring a world free of parabens, petro chemicals and artificial fragrances.
Besides being cruelty free, Hugo Naturals are gluten-free and vegan beauty products that deliver food to the skin, because everything should be good for us.
The aroma of the vanilla & sweet orange was like Maui all over again, only this time I wasn't in Maui.  My skin and hair were hydrated, soft and silky smooth.  This is the perfect product for the whole family, and for an urban lifestyle free of toxins.
Hugo Naturals are available in travel sizes – they easily fit into gym bags or weekenders for tropical vacations in the suburbs.
Travel Essentials by Hugo Naturals are Citygirl approved!
$14.99
Whole Foods
1765 California St,
San Francisco, CA
(415) 674-0500