Using An Oval Brush – Making The Most Out of Your BlowDry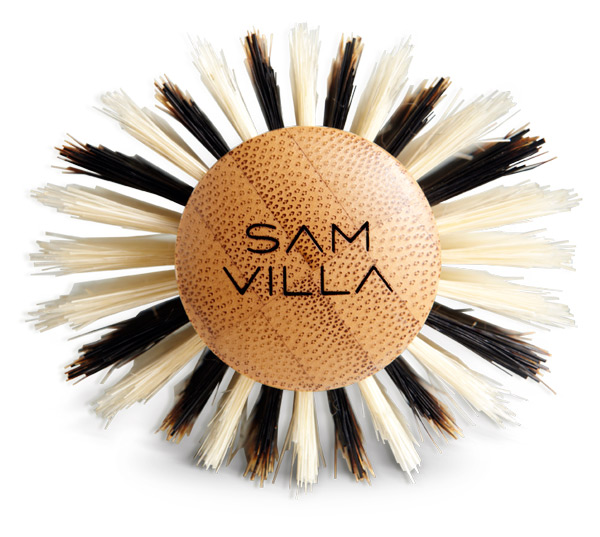 Do you have fine and thinning hair? Need help in achieving more volume during your blowdry? I know I do.  Sam Villa founding partner of Sam Villa and Redken's Education Artistic Director has a few tricks up his sleeve to help fine and thin hair get a boost of volume.
Round brushes spin easily, which require a lot of muscle work from the wrists, thumbs and index fingers to control the brush when stretching and polishing.  They also create a gap between the scalp and hair, preventing a portion of the hair shaft from being lifted and stretched.  It's the shape of the oval brush that allows the bristles to naturally grab hair at the scalp for more tension, pull, stretch and torque.  Oval brushes are also ergonomically correct, instead of putting strain on the wrist, thumb and index fingers, the brush does most of the work and the body naturally moves to and from the scalp,"  – Sam Villa
For a step by step tutorial: Video
Sam Villa Signature Series Brushes are made of bamboo for added strength, durability and ecology. Bamboo is strong, light, sustainable, chemical free and biodegradable.
For a Certified Redken Salon in San Francisco:
Carmichael Salon and Color Bar
166 Geary Street
5th floor
San Francisco, CA 94108
415-409-2353