Skincare That Makes a Difference – Cosmetic 27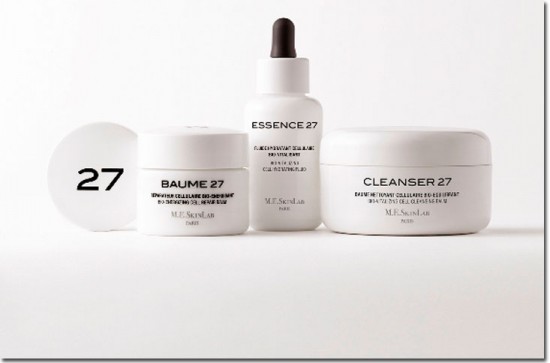 The skincare ritual combines a cleanser, serum and moisturizer that gently cleanses the skin, hydrates and helps restore and prevent premature aging skin.
Our skin produces metabolic waste and is exposed to pollution and irritants on a daily basis, cleansing is the first step in maintaining healthy skin and the last steps include infusing the skin with serums and moisturizers that replenish, maintain and rejuvenate the skin.
If you're the type that's  interested in natural, luxurious and clinically tested cosmetics allow me the pleasure of introducing Cosmetic 27.
Key Ingredient:
Definition:
*Centella Asiatica, Gotu Kola, is a herbaceous plant from the Umbelliferae family (Hydrocotyle) that grows in India, China, Indonesia and Madagascar, as well as in subtropical regions.
Centella Asiatica is a plant brimming with active ingredients proven over time and by research to be effective.  Historically, both Ayurvedic and Chinese medicine relied on xtracts of Centella Asiatica to treat skin conditions such as psoriasis and allergies, and leprosy, but also to improve micro-circulation.
You will  immediately see and feel a difference, the cleansing balm is a combined cleanser and makeup remover that will leave your skin soft, glowing and radiant.  The essence absorbs  quickly into the  skin, leaving it hydrated from the inside out,  while the balm energizes and repairs the skin from the days aggressors.
I loved the fresh and glowing look my skin had after cleansing, and the next morning my skin was firmer, smoother and rested.  It's been almost a week and I  plan on keeping Cosmetic 27 in my skincare rotations.
Cosmetic 27 is modern skincare for today's busy world and it's Citygirl approved!
WOODLEY & BUNNY
196, N10TH ST
Brooklyn NY 11211
USA