Giving the Gift of Beauty – Valentine's Day Gifts You're Going to Love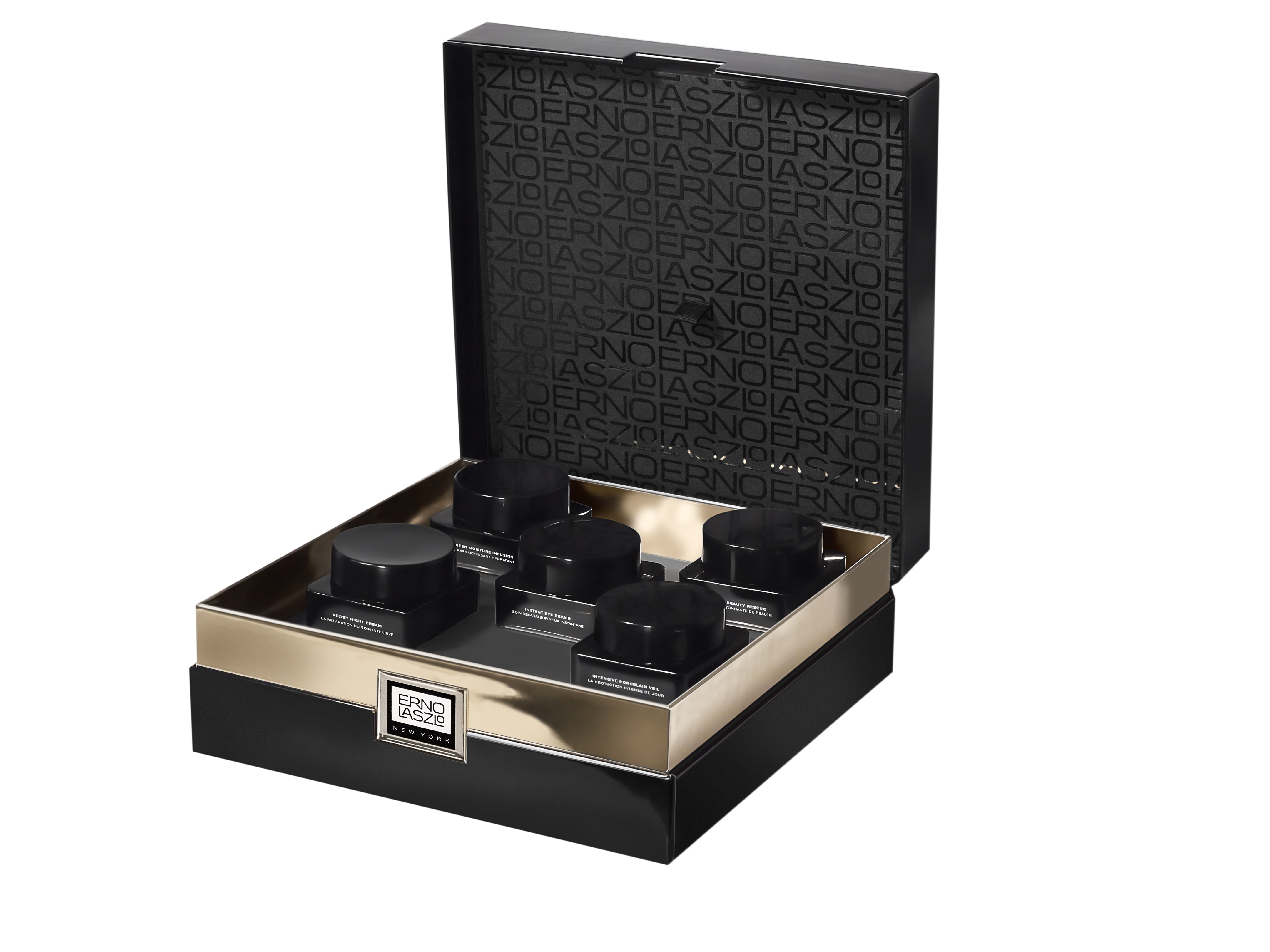 Giving and receiving traditional gifts of heart-shaped boxes filled with chocolate are delightful to behold,  especially if they're filled with your favorite candy.  This Valentine's day why not think outside the box and give your Valentine or yourself the gift of beauty?
Saint Valentine was generous this year by gifting me two amazing boxes filled with luxurious skincare for face and body.
First on the list is  The Hollywood Collection by Erno Lazlo, the first celebrity dermatologist. What did Grace Kelly, Greta Garbo, Katherine Hepburn, Ava Gardner and Marilyn Monroe have in common besides being naturally gorgeous? They all flocked to the Erno Lazlo Institute for a dose of healthy glowing skin.
The Hollywood Collection houses 5 beauty cult items made famous by the iconic stars that inspired them.
Instant Eye Repair – Ava Gardner's favorite eye treatment.
Intensive Porcelain Veil – The secret to Katherine Hepburn's flawless complexion.
Morning Beauty Rescue – Created for Marilyn Monroe, the secret to waking up looking gorgeous.
Refresh Moisture Infusion – Inspired by the woman who would become Princess Grace.
Velvet Night Cream – Greta Garbo's go-to when she wanted to be left alone.
Erno Lazlo is for women who understand that nothing stays the same, especially the beauty of their skin.
*As pictured, this $125 limited edition collection (featuring one15g and four 50g products) is available in January 2012 and exclusive to Nordstrom through February 2012, then available in luxury retailers nationwide including Bergdorf Goodman, Saks Fifth Avenue and more.
Another beauty favorite are spa products by Pevonia Botanica.  They're infused with quality ingredients that are not only good for your skin, but your well-being too!
The Spa-at-Home Essentials collection has everything you need to recreate a spa retreat in the privacy of your own home. So if a staycation is on your agenda, you can close your eyes and make-believe you're visiting your favorite spa.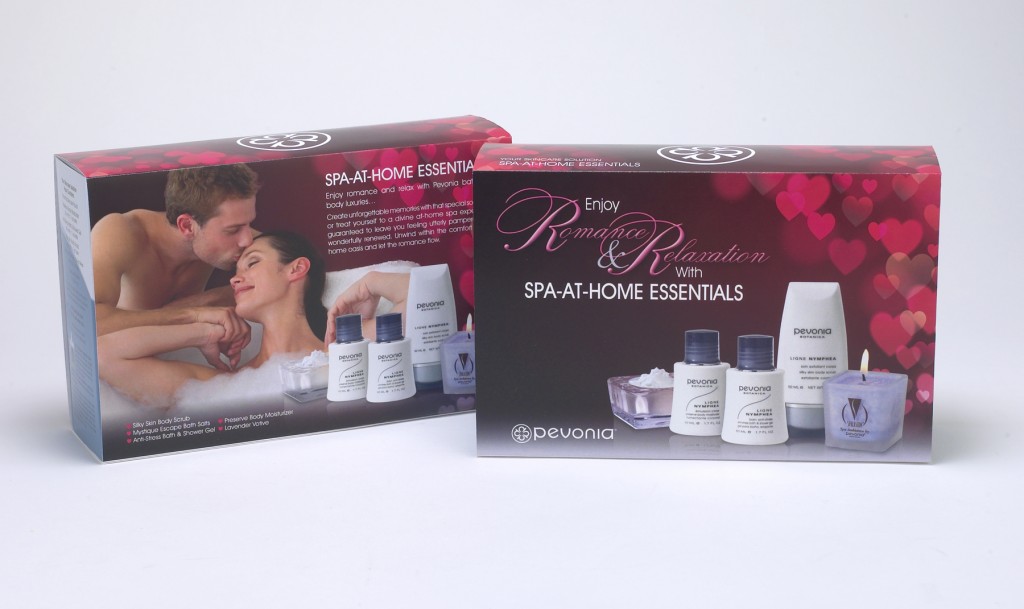 The kit includes 5 travel sizes of Pevonia Botanica's best-sellers and did we mention this kit is for a party of two?
The Spa-At-Home Essentials Collection:
Lavender Votive  – $5.90
Mystique Escape Bath Salts – $20.00
Silky Skin Body Scrub – $34.00
Anti-Stress Bath & Shower Gel – $31.00
Preserve Body Moisturizer – $30.00
This Valentine's Day get ready to light the candle, fill the tub with bubbles and soak to your heart's content in the relaxing aroma of lavender, oh and don't forget the champagne glasses.
Happy Valentine's Day!
*Prices shown are for full-sized products.