Makeup Bag Essentials to Keep you Organized by Sonia Kashuk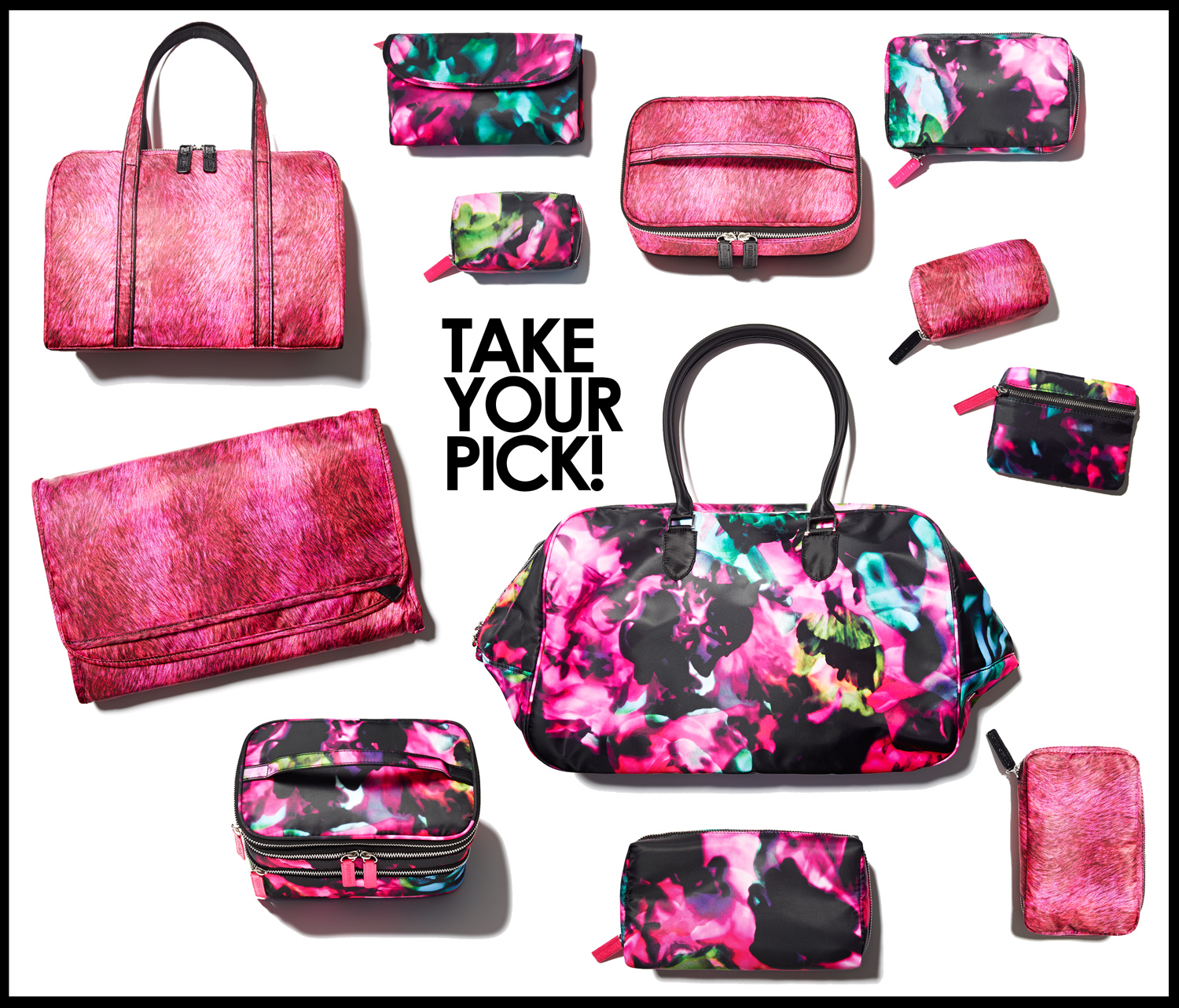 Makeup bags are not just for everyday organization, but for travel and doubling up as extra storage space for those multiple items we just  can't resist.
Inside my handbag you will find  various makeup bags in all shapes and sizes.  They keep my medicine, vitamins, phone charger, notebooks, pens and miscellaneous items easy to find.
The good news is that you don't have to break the bank with affordable makeup bags by Sonia Kashuk, she makes everything easy with fashionable textures, fabrics and styles that can make traveling or everyday life easy-peasy.
The Fall 2013 collection is no exception, with gorgeous floral  and modern graphic prints that keep us stylish and on trend with the fall collections.
If you're concerned with maintenance, I wash my makeup bags by  turning them  inside out and allowing them to air dry or I simple wipe them down with a baby wipe.
Sonia Kashuk's  Fall Collection consists of cosmetics and makeup brushes that make our routines colorful and vibrant, because let's face it,  it can get a little boring.
My favorites are the Everything Organizer because everything I never leave home without fits beautifully and the triple train case for long travel plans.
Which one will you choose?
$6.99/$39.99
Available at Target