Quick Beauty Fixes for Tired Eyes – The Ultra Hydration Eye Mask by Le Métier De Beaute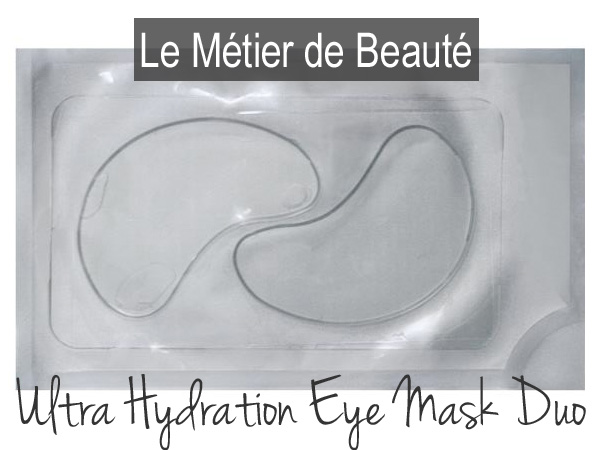 Under eye puffiness plagues everyone, some of us are genetically inclined to have dark under eye circles, crows feet and under eye puffiness. There are several at-home solutions like cucumber slices, tea bags or ice-cold spoons placed under our delicate eye area to minimize our under eye issues.
However there are other remedies like Le Métier De Beaute's New Ultra Hydration Eye Mask. This innovative eye mask is effective and safe for daily use, all you need is 15 minutes of alone-time to reduce under eye redness, diminish under eye puffiness, dark circles and replenish under eye skin with hydration.
The eye mask can be refrigerated for an extra cooling effect, the seaweed based formula immediately calms and soothes the skin leaving you ready for the rest of your morning beauty ritual.
The main culprit behind under eye aging is lack of moisture and hydration.
The Key Benefits of The Ultra Hydration Mask:
Translucent, seaweed-based masks deliver intense hydration to re-energize and restore
the under eye area
• Patented shape, applies like 'second-skin,' instantly cooling and calming on contact
• Moisturizing actives combine to diminish redness, soothe lines and reduce puffiness for
a noticeably smoother lid look
• Portable sachets convenient for use on-the-go, during travel or post-workout
The experts agree that when your precious orbs are lack-luster that a dose of hydration is in order to restore them back to a livelier state.
Personally I wasn't plagued with under eye issues until a few years ago, when I experienced smaller looking eyes due to premature aging skin.  My remedies have proven to work. I changed from using a regular eye cream to using one with superior lifting properties, but my under eye issues continued with under eye puffiness, especially under my right eye. My solutions were to try various eye treatments and will definitely incorporate Le Métier de Beaute's New Ultra Hydration Eye Mask, what about you?
Make sure to stop by your nearest Le Métier De Beaute's counter for a personalized consultation and mention this review.
Neiman Marcus
Union Square
150 Stockton Street
San Francisco, CA 94108
415-362-3900