Let there be Color with Brad Johns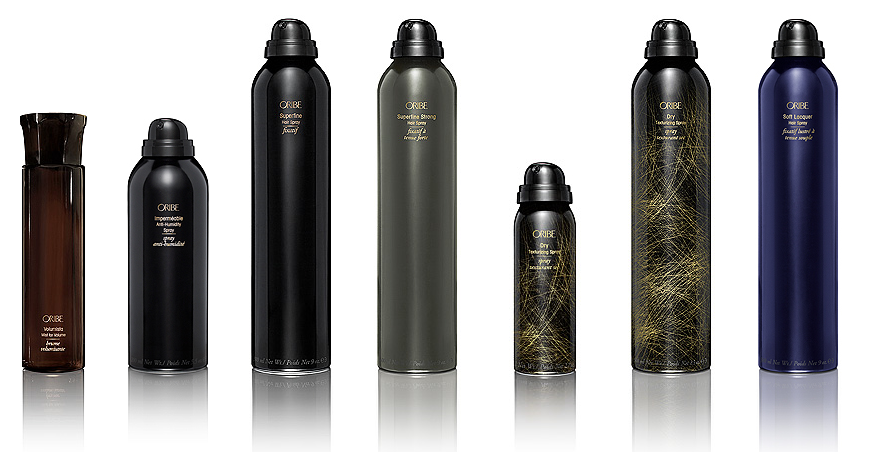 Brad Johns is not just the founding father of color, he's also the father of the "Chunking Method", and his name is synonymous with Beach Child Blonde, Coppery Red and Caramel Brunette because gorgeous color doesn't discriminate. To Johns hair color is an accessory one never takes off, color should be rich, vibrant and beautiful. Hair color should reflect a person's lifestyle choices, because upkeep can be expensive.
Generous with his praise and talent he is one of the most supportive colorists in the industry; Johns supports all inspiring colorists, including women.
The haircare industry is fortunate that his acting career didn't pan out and his true calling moved him into the world of color, where he partnered with Oribe and mentored Rita Hazan and Kyle White.
Read further to discover why Johns is the colorist of choice for socialites, movie stars and the high-powered executives around the globe and why on your next visit to New York you should plan to sit in his chair.
AR: Good Morning Brad, thank you so much for taking my call.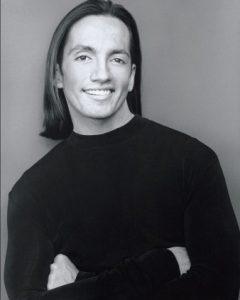 Johns: It's my pleasure.
AR: Inspiration?
Johns: Color is Art, the different nuances of color. The color of natural bleached blonde hair. I used to follow little kids around the beach fascinated by their natural sun-kissed hues. I then developed the "Chunking Method" Which is big chunks of color at the top and framing the face.
AR: What was it like working with Oribe?
Johns: Working with Oribe was an artistic partnership, it involved wigs, hair design and models, the beauty world collided with the fashion world. It was an exciting time, an amazing experience.
AR: Boxed color?
Johns: It's great, I came from a poor family, my mother and her friends couldn't afford salon services, my advice to everyone is to read the sides and the back of the packaging, that's where the information you need is, not on the front of the box. Advice, don't stray from your natural color, in other words don't go blonde if you're a medium brown. Stick to a single process. Going from dark to blonde requires professional help.
AR: Beauty Philosophy?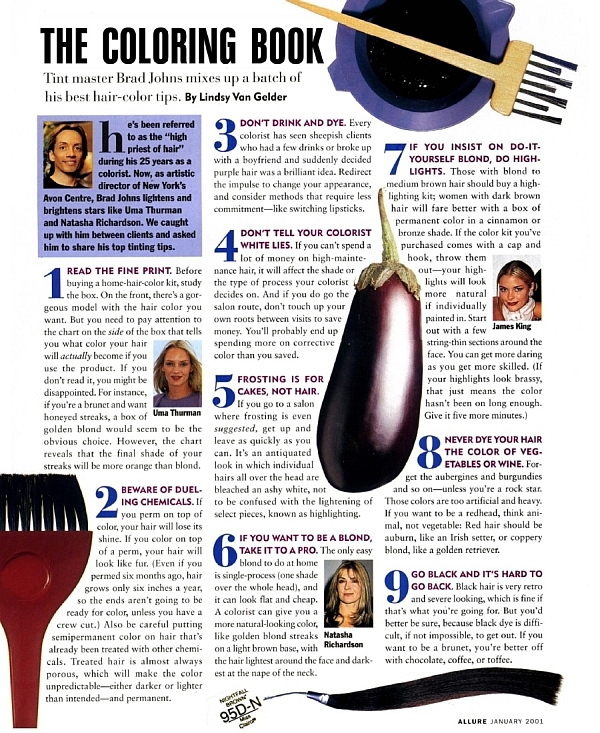 Johns: Hair color should complement your eye color, skin color, time of the year and hair color should reflect your life style choice, maintenance can be expensive. In other words a lawyer or executive should have rich vibrant color; if you're an artist playing with different hues is acceptable.
AR: Rita Hazan?
Johns: I feel like a proud father, and Kyle White is at Oscar Blandi.
AR: Color advice?
Johns: I recommend consultations; once you screw your hair up its no longer virgin, color correction is expensive.
AR: Hair color you prefer to work with?
Johns: Clairol, Wella and Redken.
AR: Styling products recommended?
Johns: Wella, Oribe and Divines.
AR: Describe yourself in 3 words?
Johns: Crazy, Kind and Artistic.
AR: Favorite Restaurant in New York?
Johns: Lupa
AR: Mine too! My sisters and I eat there every time we're in New York.
AR: Can color be aging or?
Johns: Yes, going too dark is aging, and women dying their color green or any other wild color are seen as seeking attention. Hair color is a great expression; it should be beautiful and not crazy.
AR: Any last pearls of wisdom?
Johns: Yes, I suggest getting a haircut first, and then a hair colorist should give you an all over warm boost and this applies to brunettes as well as blondes, highlights should be 1 to 2 shades lighter than your base line.
AR: Thank you Brad, I hope to sit in your chair one of these days.
Johns: You're welcome, anytime.
Here's to gorgeous color!
To schedule a consultation or appointment:
Riccardo Maggiore Salon
114 E 57th Street
New York, NY 10022
(212) 586-6482