Beauty Profile w/ Megan Pais Gallinger of Cargo Cosmetics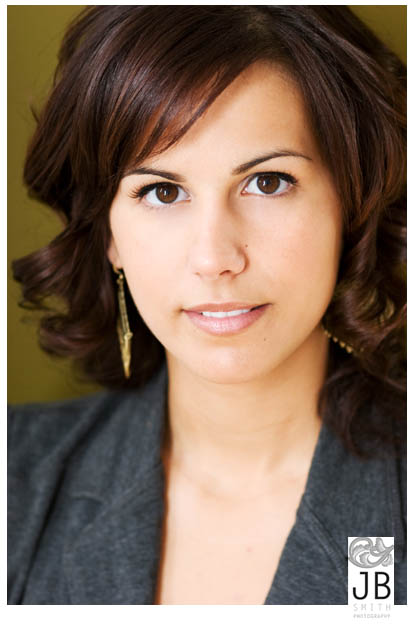 Beauty Profile w/ Megan Pais Gallinger of Cargo Cosmetics
Megan has a strong background in marketing and has delivered the message of Cosmetics throughout her career through various forms. Megan is the marketing communications manager for Cargo Cosmetics, a Makeup Company known for their innovative Blu_Ray makeup collection.
Megan has a busy schedule, with a new husband and successful career she took time to sit with me and answer a few beauty questions.
Anita: What are your top five favorite beauty products and why?
Megan: I am very sceptical when it comes to miraculous fixes, but there are a few products that I can't live without – No bias intended! My top 5 are:
1. Cargo's OneBase – because I can dot and blend without having to cake my face with makeup if I'm in a hurry.
2. Cargo's blu ray Pressed Powder and Blush in Pink – they are lightweight and natural, and always make me look perfect without effort.
4. Dior Nude Foundation – Silky and light in texture, perfect for my oily/combo skin.
5. Bio Oil – this is an amazing product, it smooths the skin and removes unwanted minor scars that you absolutely dread.
Anita: What are your favorite non-Brand beauty products/why?
Megan: I like simple things like yogurt, Vitamin E, Cucumber, lemon things that when you let your skin sit in or eat – make you feel magnificent on the inside and out.
Anita: What's your favorite shade of Red Lipstick?
Megan: If you're going to go Red – go with Dior's Positive Red. The ultimate luxury.
Anita: If you only had five minutes to get ready in the morning what beauty products would you use?
Megan: My 7 in 7 by Cargo – it's a pack of Cargo 7 workhouse products that will get you ready and out the door in 7 minutes! The pack contains my OneBase, a bronzer/blush, gloss, mascara, eyeliner and lipliner. It doesn't get any better than that!
Anita: I love the sound of the 7 in 7 Cargo Workhouse pack! okay – any last minute pearls of wisdom?
Megan:Be as natural as you can with your look or image. I find that so many women paint their faces and it's too bad because what's so beautiful is what you're covering up –YOU!
Anita: I look forward to our future conversations, Thank you Megan!
Cargo Cosmetics available at Macy's