Moisture Rescue Refreshing Gel-Cream by Garnier Nutritioniste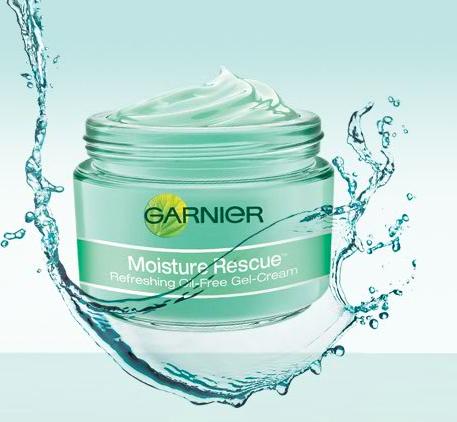 Garnier Nutritioniste has a new product out: Moisture Rescue Refreshing Gel-Cream.  I heard favorable reviews about the face gel, but I wanted to try it for myself.  Colder weather is soon approaching, and I'm always on the lookout for competent moisturizers that can combat the skin-drying effects of being exposed to the Midwest's seasons.
At first touch, the gel is cool and refreshing and has a pleasant, fresh smell (think cucumbers!).  I liked the way it absorbed easily onto my skin and  immediately observed that my face felt softer and more supple. A big plus was that it didn't feel greasy or heavy.  And as time wore on, I was pleasantly surprised that the gel continued to keep my skin moisturized!
For those of us with oily skin, you can appreciate that the gel cream is completely oil-free, won't clog pores, and gentle on skin.  True to its claim, with further use it neither irritated nor caused a break-out.   Thumbs up for the addition of antioxidant-enriched ingredients in the gel (grape water extract and vitamin E) and the subtraction of parabens.  Combine that with a recession-proof price tag and Moisture Rescue Gel by Garnier Nutritioniste equals out to be a most worthy buy!
Available at Walgreens, $8