An Alternative to Lash Extensions – LashDip for Lush Lashes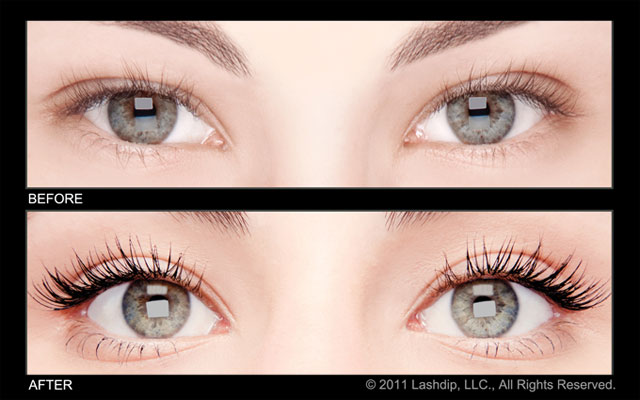 I think most of us can agree that mascara is one of those beauty must-haves that we couldn't live without…It has the ability to draw attention to our eyes and to make our eyes flirtier and more bold.
Yet, sometimes we avoid mascara because it can cause irritation, smudges, flakes or the dreaded raccoon eye.   Sometimes quite simply, it's hard to find the time in our busy routine to find time to apply.
Recently I had the pleasure and privilege of receiving LashDip and meeting the ever gracious Jessica Harley, founder of LashDip at her headquarters, the super sleek Ambra spa in downtown Chicago.
Just imagine: a semi-permanent lash coat that lasts for six weeks (that's right ladies!), FDA approved, and you can shower, swim and sweat in it AND it won't flake or give you the dreaded raccoon eyes aforementioned!
When I arrived at Ambra Spa, I met Jessica and she was so warm and down to earth, she instantly made me feel comfortable.  Luxurious and lush spa robe, beverage, and soothing music with waterfall sounds in zen-like-chic environment?  Yes, please!
First Jessica explained the procedure to me, asked what my lifestyle was like and how I usually applied mascara.  During the 45 minute procedure she hot curled my lashes, primed them, applied the lash coat and the sealer.  It was painless and the time went by quickly (Jessica is super-friendly and a great conversationalist).  And do I dare say, it was relaxing?  Absolutely.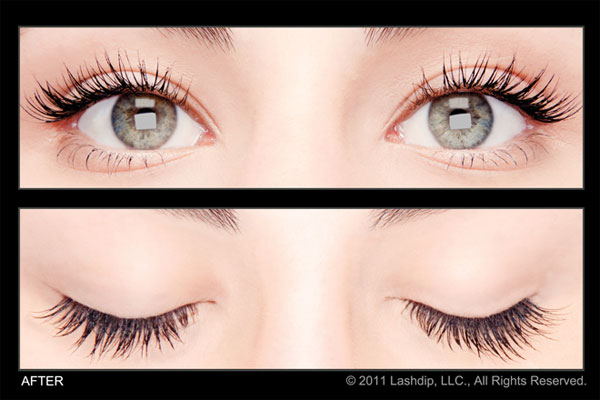 The end result was this: My stubborn, straight lashes looked curled, thicker and longer!
I opted for a more natural lash look because that's my usual, but you can vary the look and also use LashDip with extensions.  I wear contacts and consider my eyes sensitive, and I've had absolutely no problems so far.  I've run for miles and done yoga with LashDip on, and it feels virtually weightless.
In all, a great product that looks just like mascara without the hassle.
To quote Jessica, "Revolutionary!"
Refer to lashdip.com for selected salons and price.
by Dawn Haasle