Brightening Dull & Tired Skin – Caudalie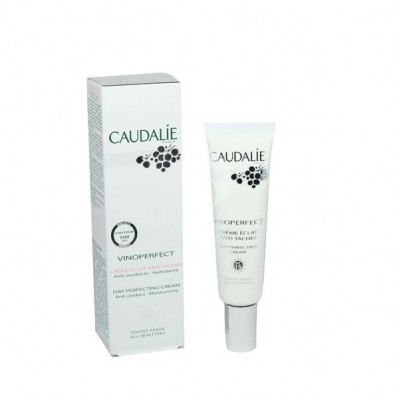 Sometimes I look at all of my skincare wondering what am I going to use today? Sometimes I just want something completely simple that will perform double duty and get me out the door, fast, especially on the weekends.
Caudalie's VinoPerfect Creme Eclat is the solution, it's a hydrating creme that provides the skin with an SPF 15, plus helps brighten dull and tired skin by minimizing existing dark spots and preventing new ones from forming.
Skin instantly becomes radiant and pretty – hydrated and protected from the sun's unforgiving rays of light.
Incorporating Caudalie into a skincare regimen is one of the best things anyone can do for their skin – Caudalie has a huge celebrity following that includes Madonna, Garance D'Ore and L'Wren Scott, the list is endless.
 All Caudalie skincare products are made with their patented  grape-seed OPC Molecule which is 10,000 times more effective than Vitamin E in fighting free radicals, using Caudalie is infusing your skin with vitamins and hydration for healthy luminous skin.
VinoPerfect Creme Eclat is a Citygirl beauty must!
$68
Sephora
33 Powell St, San Francisco –