Organic Beauty with Rose-Marie Swift of RMS Beauty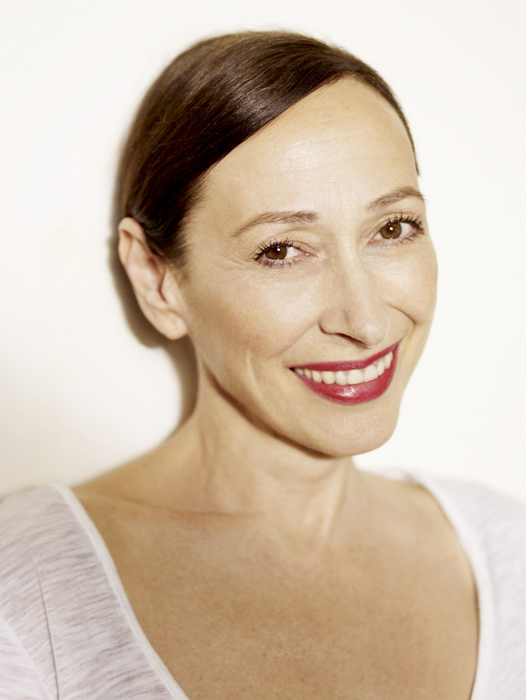 During the 20 years of working in the cosmetics industry,  Rose-Marie Swift has worked with the world's most famous faces, and photographers creating amazing editorial work featured in Allure, Elle, Interview, Harper's Bazaar, Marie Claire – the list of credentials is long and continuously growing – the list of famous faces includes Gisele Bundchen, Miranda Kerr, Isabella Rosellini and Milla Jovovich,  an endless list of beauties that love the pretty effortless look that's become the signature for RMS Beauty.

Rose-Marie Swift's passion for sharing beauty and product information led to the creation of RMS Beauty – one of the first all organic makeup lines available today – because everything we use should be good for our health, including cosmetics.
Recently I had the pleasure of trying a few RMS Beauty products and loved them, Rose-Marie was gracious and agreed to answer a few beauty questions, read further to discover the world of Eco-Friendly and why ingredients are important.

Anita:  What is Eco-Friendly Makeup and why is it important?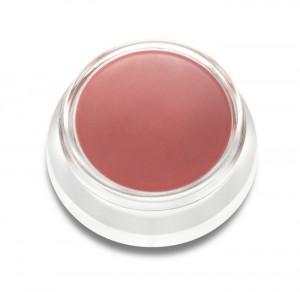 Rose-Marie: We need to be more conscientious of what we are putting on our skin (the skin is our largest organ and everything we apply to it can absorb into our system). We need to really educate ourselves on some of the toxic/gender bender chemicals that traditional cosmetic companies expose us to daily. We need to be aware of the excess use of plastic that never leaves our landfills.  We need to be aware of the unnecessary chemicals also being used in plastics. Simple as that.
Anita: Why do you support Eco-Friendly beauty products?
Rose-Marie: is there a personal story behind it? It is common sense to anyone caring about their health and the environment. It's so sad that it takes so long and we unconsciously live life in denial.  My story behind my philosophy can  be read on my site www.beautytruth.com
Anita: What other Eco-Friendly brands do you recommend?
Rose-Marie:  For skin care I highly recommend alkaitis as well as a young, brand new line tayeveryday.
Anita: The question everyone is dying to know, which celebrities have sat in your chair?
Rose-Marie: Gisele, Demi Moore, Miranda Kerr,  Zoe Saldana, Angela Lidvall, Paloma Picasso, Jessica Capshaw, Francis Bean ( Kurt Cobains Daughter), Milla Jovovich, Celine Dion, Natasha Bedingfield, Ophelia Lovibond, Kim Catrell, Jessica Lange, Sheryl Crow  – To name a few.
Anita: I'm going to tell you, they all are not only gorgeous but they have amazing skin! Every-time I see them in editorials or film I am always impressed with their skin – back to questions: Are there any natural beauty remedies you have personally tested that work?
Rose-Marie: Yes, pure, raw, organic, virgin coconut oil – taken both internally and externally. Completely transforming to the skin.
Anita: I love your Organic Raw Coconut – I just wish I could eat it! – now for the Red Lipstick question: As a makeup artist, how do you feel about women wearing Red Lipstick?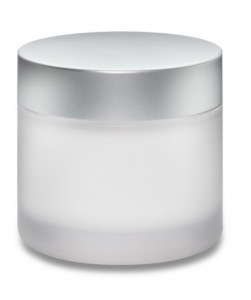 Rose-Marie: Love! How can we not love red lips. 
Anita: What makeup advice can you give a woman who only has 5 minutes in the morning to devote to makeup?
Rose-Marie: Less is more, make it clean, simple, and glowing.
Anita: Are there any New Eco-Friendly collaborations we can look forward to?
Rose-Marie: That's a secret.
Anita: Any last-minute pearls of wisdom?
Rose-Marie: You wear your skin the rest of your life…take care of it.
Anita: Thank you so much Rose-Marie, I learned a lot and I'm looking forward to more secrets!
For a list of ingredients and definitions go to RMS Beauty.