A Non-Surgical FaceLift – Fusion Beauty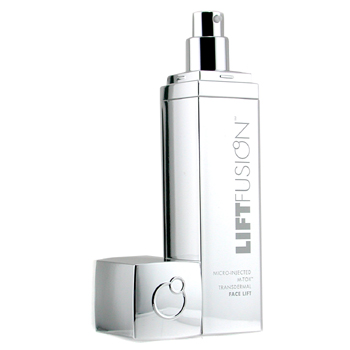 Have you ever wondered what you would look like with a mini facelift? I've often wondered and am pleased to announce that with LiftFusion by Fusion Beauty achieving a mini facelift is a safe beauty endeavor.
LiftFusion helps firm, and relax the skin – the technology behind LiftFusion eliminates painful and costly injections.
The hyaluronic acid-filling spheres instantly fill in deep wrinkles, restoring the skins youthful radiance and firmness. The blend of proteins help with the skins resiliency.
Skin texture is smoother, firmer and wrinkles are minimized. If you skin is lacking in collagen, elastin and you're hesitant to use botox or other cosmetic procedures – you may want to try LiftFusion. The results are beautiful, firmer skin.
I love my mini facelift especially because it came from a bottle and not the use of cosmetic procedures, injections and fillers.
LiftFusion by Fusion Beauty is Citygirl approved!
$140
Sephora
33 Powell Street
San Francisco, CA 94102
415-362-9360 or @FusionBeauty