Great Skin Fast – Liz Earle's Cleanse & Polish Hot Cloth Cleanser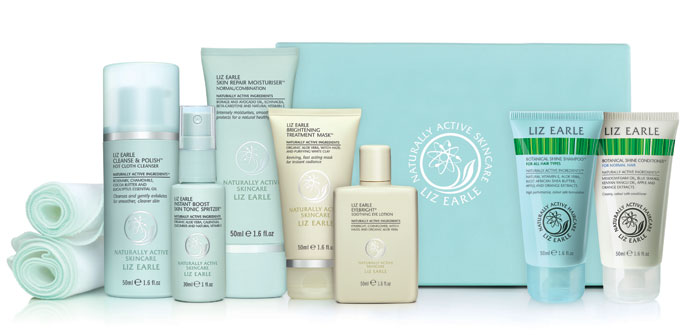 As much as I would love to take credit for discovering Liz Earle skincare, I can't.  Recently during one of  my internet searches I came across her website and instantly fell in love with the idea of her skincare range, and the fact that it's an English brand didn't hurt.
My friends and family know that I have a weakness for anything English, especially Hugh Grant.  Another weakness is that I'm a skincare junkie, and am always willing to try new brands.
Most skincare companies have a particular piece in their collection that sends them into skincare stratosphere, for Liz Earle it was the Cleanse & Polish Hot Cloth Cleanser – which since has become a beauty essential, found in the chicest bathrooms in over 80 different countries across the world.
The Cleanse & Polish Hot Cloth Cleanser removes all traces of impurities and makeup – a highly effective and gentle cleanser that delivers healthy looking skin.  All Liz Earle skincare is infused with naturally active ingredients that include eucalyptus and cocoa butter for smoother, clearer skin.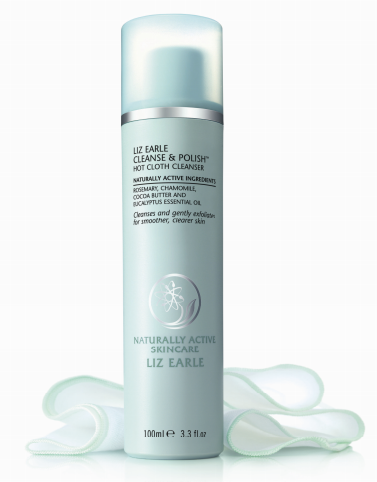 *How to Use:
Cleanse daily morning and night using this two-step process:
Step 1: Massage one or two pumps onto dry skin over face and neck twice a day.
Step 2: Rinse the pure muslin cloth in hand-hot water and wring out before gently wiping off the cream. Rinse and repeat.
Splash face with cool clean water and follow with Instant Boost Skin Tonic and your choice of moisturizer.
I love how my skin feels and looks after using Cleanse & Polish Hot Cloth Cleanser. My skin is rosy with color and brighter with a natural healthy dose of glow.
Liz Earle works closely with growers, and harvesters that  provide quality ingredients –  and uses pure and potent Vitamin E.
Liz Earle is the secret to that English Rose complexion, isn't it time you were in on it?
Cleanse & Hot Polish Hot Cloth Cleanser is Citygirl approved!
$9/$43