Beauty Giveaway: Bye Bye Lid Lines by iT Cosmetics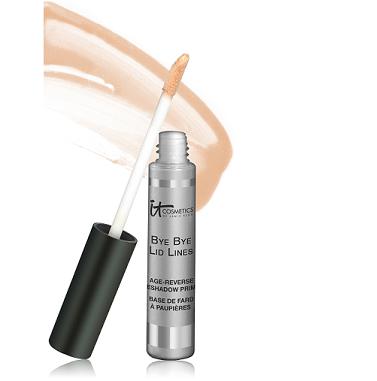 iT cosmetics is the brain child of celebrity makeup artist Jamie Kern Lima – iT Cosmetics partners with some of the worlds best plastic surgeons to create makeup that's infused with anti-aging/age reverse technology – the results are gorgeous!
Bye Bye Lid Lines is an anti-aging crease proof eye shadow primer that performs double duty beauty! Say goodbye to eye shadow creases and color migration. It works as a color magnet – enriching the pigments for truer, deeper color.
Even if you're like me and don't wear a lot of eye makeup, Bye Bye Lid Lines also creates a smoother base for foundation and concealer. I tend to use blush, bronzer and my highlighters everywhere, they substitute as my eye makeup and they remain crease proof!
No more need for touch ups, paraben and fragrance free, hypoallergenic and Non-Comedogenic and perfect for sensitive eyes.
Bye Bye Lid Lines by iT Cosmetics is Citygirl approved!
$24
Tell us why you need Bye Bye Lid Lines and enter to win a Bye Bye Lid Lines eye shadow primer by iT Cosmetics. Contest starts on March 19 thru March 31th.
httpv://www.youtube.com/watch?v=OsuzYtvH89k