Beauty Talk – Sarah Brown's World of Pai & Natalie Portman's Beauty Secrets Revealed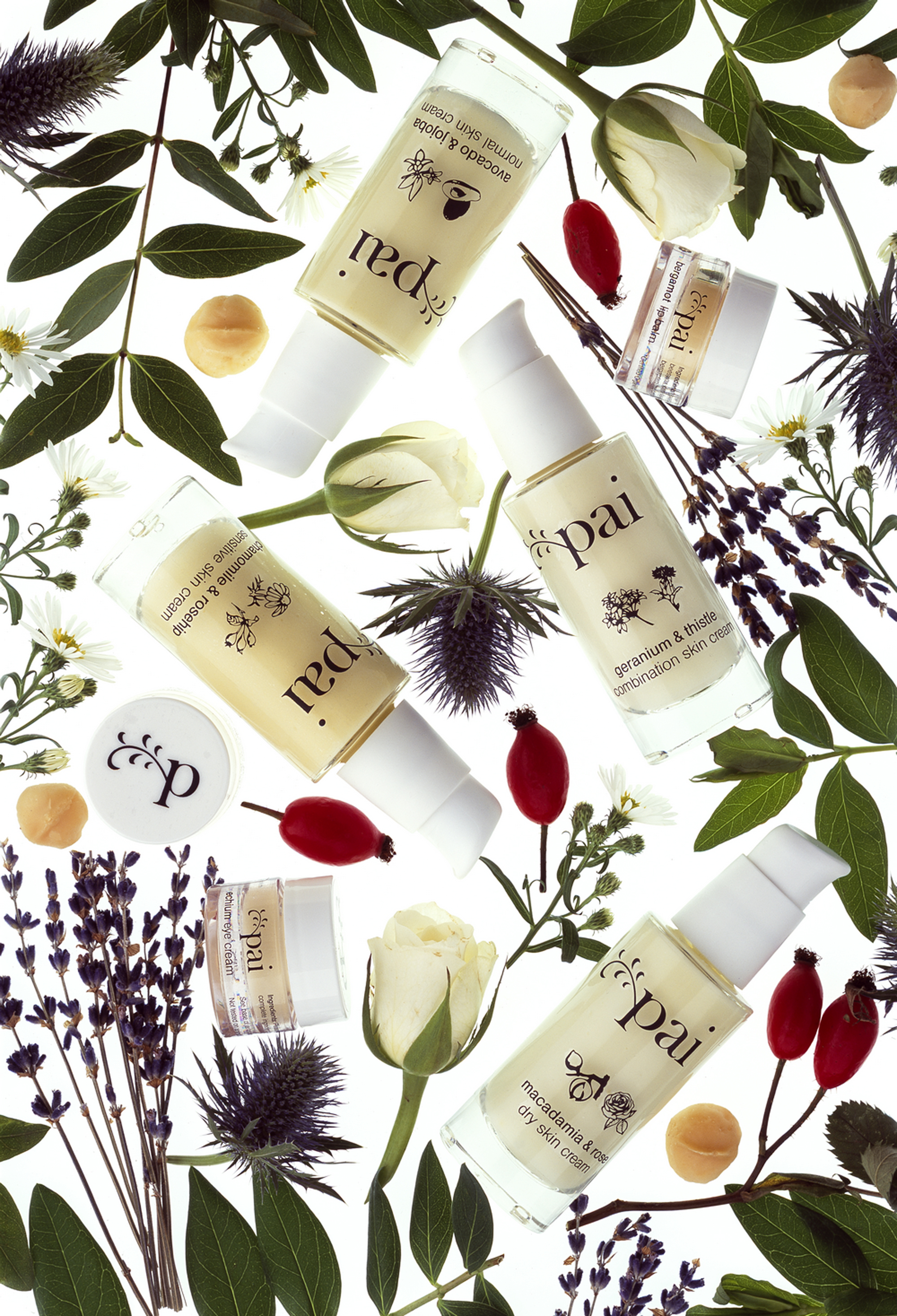 Many people haven't heard of Pai Skincare, an organic skincare line that's been Certified Organic by the Soil Association. Pai is manufactured in-house and formulated for people who desire healthy skin, especially those of us with allergy-prone or sensitive skin. Pai is affordable quality skincare for everyone and used to only be available to those of us lucky enough to travel to the other side of the pond.
I had the pleasure of discovering Pai and the opportunity to interview Pai's founder Sarah Brown, read further to find out why Less is More,  how to care for problematic skin, and as usual I had to ask about Red Lipstick.
Anita: Sarah, Thank you so much for taking time out of your busy schedule to answer a few questions.
Sarah: It's my pleasure, really.
Anita: Why did you create Pai, what was missing?
Sarah: I founded Pai after years of battling a bad skin allergy. I couldn't find any products on the market that my skin could tolerate so set about creating my own. I couldn't believe the number of beauty products claiming to be 'organic' that weren't certified and still contained a long list of harsh chemicals and irritants.
Anita: What Pai regimen do you recommend for people who suffer from Rosacea?
Sarah: Alcohol in cosmetic products is a massive no-no for Rosacea sufferers, but sadly it's found in a lot of natural skincare ranges. I'd recommend cleansing with our alcohol and detergent-free Camellia & Rose Gentle Hydrating Cleanser and moisturising with our soothing Chamomile & Rosehip Sensitive Skin Cream. This delicate yet highly effective moisturiser soothes, heals and protects reactive skin. The anti-inflammatory properties of Chamomile calms facial redness, while Rosehip promotes skin regeneration. This regeneration process strengthens and plumps the skin, making dilated blood vessels less visible and Rosacea flares less common.
The following blog I wrote offers some additional dietary/lifestyle tips.

Anita: What Pai regimen is recommended for people who suffer from adult acne?

Sarah: When you have a break-out it's tempting to throw everything at it, but try to remember that less is more. Overloading the skin can result in even more spots as it struggles to adjust to different moisture levels and ingredients. Strip down your skincare routine to an alcohol-free cleanser, like our Camellia & Rose Gentle Hydrating Cleanser, and a non-comedogenic moisturiser.
Cleanse in the evenings, and leave the skin to breathe and heal itself overnight. Rinse with water in the mornings.
Moisturize with Pai Geranium & Thistle Combination Skin Cream. The natural-active extracts rebalance combination types, and as the cream is beeswax free it absorbs instantly to leave a matte finish without blocking the pores.
The following blog I wrote offers some additional dietary tips.
Anita: What separates Pai from other skincare brands, what makes Pai unique?
Sarah: The complete Pai range is Certified Organic by the Soil Association and is designed specifically for people with sensitive skin. We formulate all of our products, so we're experts on ingredients and don't compromise by adding irritating chemicals or alcohol. We also list all ingredients in plain English so you know exactly what's in the bottle. We're still the only beauty brand to do this. Most ingredient lists appear in the obligatory Latin, which we don't think is particularly reader-friendly!
Anita: Does Pai have a celebrity following?
Sarah: We're so flattered to receive praise from any of our Pai customers, but there's always an extra buzz when that customer is a celebrity! We've been incredibly lucky to have a host of A-listers and Hollywood make-up artists fall for Pai, but Natalie Portman has to be the cream of the crop. She recently announced that she loves our Chamomile & Rosehip Sensitive Skin Cream, it has been flying off the shelves ever since.
I use a British moisturizer by Pai [Chamomile & Rosehip Sensitive Skin Cream] – it's a really nice organic moisturizer." – Natalie Portman
Anita: She's gorgeous and has amazing skin – I want whatever she's having! – now I'm going to get a little personal, what Pai regimen do you use?
Sarah: I cleanse with our Camellia & Rose Gentle Hydrating Cleanser every night and follow up with a few drops of our Rosehip BioRegenerate oil three times a week. I also use a light application of our Rejuvenating Echium Rejuvenating Eye Creamat night three times a week. On the nights when I don't use the Rosehip Oil and Eye Cream, I leave my skin to breathe and regenerate itself naturally. I have combination/sensitive skin and I think it's so easy to overwhelm it with too many products in an attempt to keep it under control. In the mornings I wash my face with just water and apply our Geranium & Thistle Combination Cream, which absorbs instantly and sits great under a light brush of mineral make-up.

Anita: I wish I had a simple regimen, mine changes nightly depending on what my skin needs, I admit though I'm addicted to the RoseHip Bio-Regenerate Oil. – on another note, will Pai ever come out with a range of body products?

Sarah: Actually yes! After the success of last year's Serenity Set we will be revamping the packaging and re-launching alongside another new gift offering just in time for Christmas. Both are bath & body collections, but with a different twist on each. Keep an eye on the Pai website for more details!

Anita: I am so excited! I can't wait! – Pushing the envelope, what is your favorite shade of Red Lipstick and is there a makeup line in the future?

Sarah: Well actually I'm more of a nude/pink kind of girl! A Pai makeup range is certainly a possibility for the future, but for now we will be focusing on expanding our skincare range.

Anita: Sarah, Thank you so much- here's to Pai!