A Natural Boost of Hyaluronic Acid – New Arctic Aqua by Lumene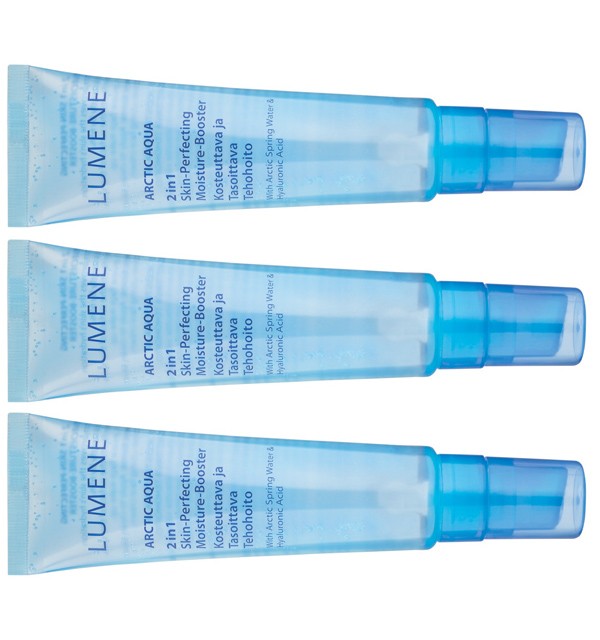 One of the biggest compliments a girl can get is when a good-looking man with a French accent tells you your skin looks amazing – or when another skincare junkie marvels at your skin and demands to know what you're using.
My answer is Lumene's New Arctic Aqua – a natural hyaluronic acid moisture boost that can be layered with pretty much every serum or moisturizer in your arsenal.
Testing skincare is such a pleasure when the results are instant and amazing, not to mention long-term.
Arctic Aqua is a 2 in 1 skin perfecting moisture-booster, that infuses the skin with Arctic Spring Water and natural hyalronic acid.  Your skin will drink it, and the results are supple, radiant, firmer and plumper skin.
Key Benefits:
.Improves skin's hydration instantly by 65% *
• Skin surface even & moisturized, 95% agree **
• Skin smoothing effect, 90% agree **
• * Clinical study, measured 5 minutes after application
Another plus, as if we needed another is that this beautiful little blue tube is only $14.99 – it's affordable and now everyone can have healthier more radiant skin.
New Arctic Aqua Moisture-Booster is for all skin types and can be used both morning and evening – and plays well with other leading brands.
This is one Citygirl with radiant skin!
Available at CVC
or @Lumene.com