Kate Moss Gives Good Lip – Getting the London Look with Rimmel London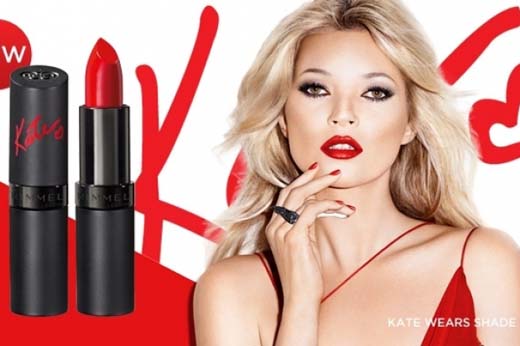 The Hot Spot/ Hot Product: 5 gorgeous lipstick shades inspired and created by British beauty Kate Moss. The hues are fashion-forward including Kate's favorite shade of Red. Kate wanted to create a range of easy-to-wear modern colors suitable for everyday of the week. The collection delivers full-bodied pigment and all-day color that make wearing lipstick irresistible.
Shades:
01 – Deep Brick Red
04 – Royal Purple
08 – Dusty Rose
12 – Candy Coral
14 – Blushed Nude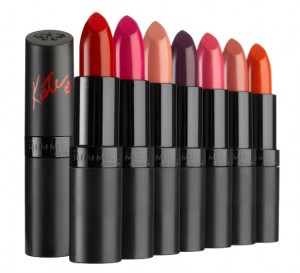 The Experience: Opening the tube of Kate's Red did not disappoint, the color was a deep crimson that moisturized and left lips soft, supple and inviting.  Formulated with a black diamond pigment complex that gives the bright reds, soft pinks and nudes radiance and amazing shine. The rich and creamy texture stays put through-out the day, infusing your lips with Vitamins C, E and all-day antioxidant protection.
Getting Your Beauty Fix: Kate Moss for Rimmel London is available at all mass market retailers nationwide.