Parisian Makeup is Very Grown Up – a Back-to-Basics Guide to Beauty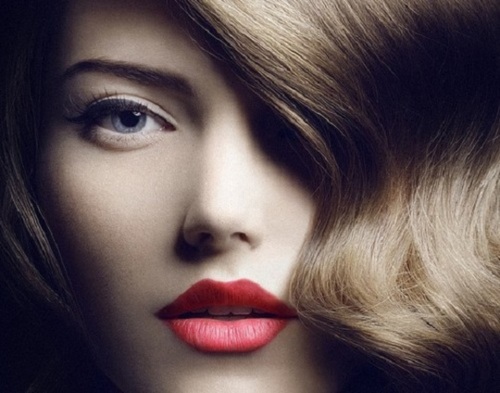 French women for the most part are chic, they seem to posses an innate chic gene that inspires the rest of us.  Recently I stumbled upon a new fashion blog "Keep it Chic" and instantly fell in love, especially with the post by Jennifer Alfano "What French Women Get Right."
When my sisters and I were in Paris we noticed that everyone was in black, and carrying handbags by Celine, YSL and Chanel.  Only the tourists like my sisters and I were lugging around LV,  not on our next visit I can assure you.
I admire stylish women, especially those that are not afraid of red lipstick. What did Jennifer notice about their makeup?  That either they wore red lipstick and mascara or a kohl-rimmed eye with bare lips.
Alas they are women after my own heart, they know that skincare is more important than makeup.
But if you can't seem to put down the foundations or eye shadows here is a quick back-to-basics guide that say's  Tres chic!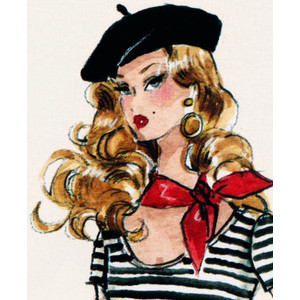 Groomed Eye Brows – They frame your face and your eyes, they give you polish and definition.  Don't over tweeze and send your brows to  rehab if necessary. Two of my favorite eye brow enhancers are by Talika and Revitabrow.  Seek professional guidance when arching your brows.
Clear/Smooth Skin – Keep adult acne at bay with gylcolic cleansers and acne pads by Cane + Austin, Exuviance and Envy Medical.  I rotate them all and can assure you that more times than not I have clear healthy skin. And don't forget to use a face scrub, a new-comer is Facial Microdermabrasion Cream by Retrospect, guaranteed to leave your skin luminous and glowing instantly.
Self-Tanners – For face and body.  If wearing foundation, BB Creams or mineral tints is not your thing you can mix a little self-tanner with your favorite moisturizer to achieve a luminous glow.  I also suggest using a self-tanner for your body at least once a week because you never know when you might need to bare a little skin. My favorite is Teint Divine by Caudalie.
The lashes of your dreams – Lash enhancers work miracles and two of my favorites are again by Talika and Revitalash.  Someday I hope to be able to skip masacara entirely.  You know your lashes look good when you are not wearing mascara and everyone keeps asking you what brand you're wearing.
Illumination – Skin illumintors are available in all formulations and thanks to technology your imperfections are blurred.  A great addition to your daily makeup routine, you can apply it around your eye area, cheeks and lips for added glowing results. My current favorite is Complexion Brightner SPF 20  by Omorovicza.
Primer – The right primer is like photo shopping your skin, a new-comer on the scene is Skin Retouch by Talika.  Pores, wrinkles and tiny laugh lines are instantly minimized for a flawless canvas.
Pearly White Teeth – Using teeth whitening products for an hour a week is crucial and using whitening toothpaste helps maintain your pearly whites.
The White of your Eyes – I suffer from eye allergies and sometimes I need to get the whites of my eyes white, especially before a social event or a date.  I use Collyre Bleu, my eyes stay crystal clear for 6 to 8 hours at a time.@Musebeauty.pro
Here's to Happy Glowing Skin!