Saturday Morning Skincare Ritual – For an Even Skin Tone, Longer Lashes and No Under Eye Circles or Puffiness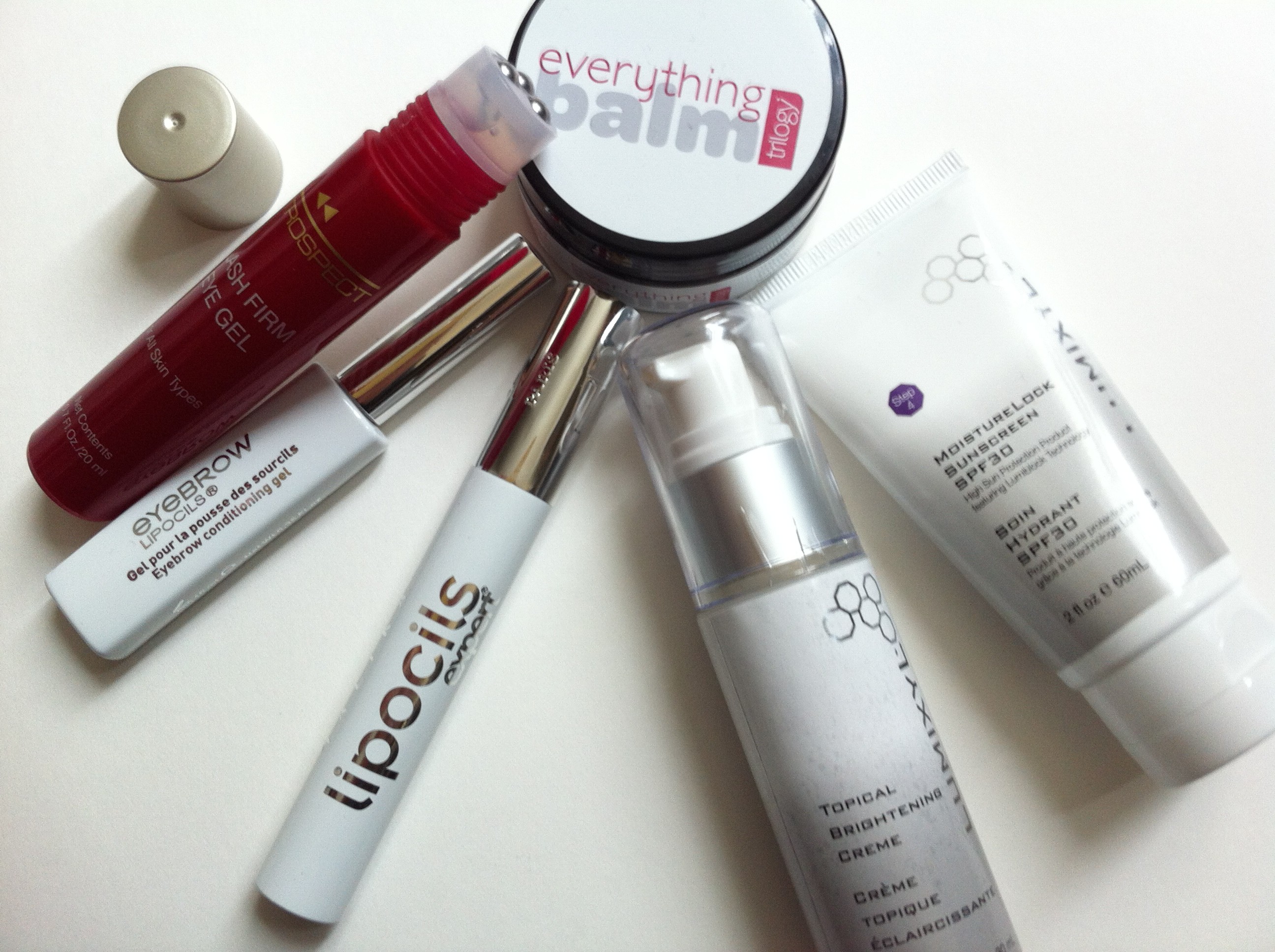 Skincare regimens are meant to change as our skin changes.  What causes changes in our skin? The weather, climate and skin issues we are dealing with at the moment.  Our skincare concerns change from dealing with adult acne, hyperpigmentation and premature aging skin.
Personally I'm dealing with minor hyperpirmentation scars and recently developed under eye puffiness, specifically under my right eye.  I can see it and even though I know that aging is unavoidable, I am not ready to give in and continue the fight against it.
Wrinkles are not the culprit that tell the world how old we really are, it's an uneven skin tone and exhausted looking skin. Fillers are not the solution if your skin tone is blotchy, so before you go out and get injections read below to find out which products I'm currently using to get my skin issues under control.
My go-to for removing unwanted skin discoloration is Lumixyl Topical Brightening System by EnvyMedical.  It was developed by a dermatological research team at Stanford University.  It's a non-toxic, non-irritating synthetic peptide technology that improves the appearance of unwanted discoloration i.e sun spots, age spots, and uneven skin tone. It is the one product that I've made sure to incorporate into my skincare regimen when I'm not fighting adult acne and other skin issues. $270 info@envymedical.com
Talika was created for patients with third-degree burns, these patients had few eyelashes or none at all.  Clinical studies proved that with the use of Talika Lipocils Expert you will have longer lashes in 28 days. On days when I'm just running errands I curl my lashes and apply Talika, and Talika can be applied twice a day.  Someday I hope to not have to use mascara.   $55 @Talika.com
Everyone who's known me for years knows that I've been in eyebrow rehab and my eyebrow enhancer of choice is by Talika. If you're like me and over tweeze then you're going to love eyebrow lipocils by Talika. Eyebrow Lipocils by Talika is the only eyebrow enhancer that can claim it promotes eyebrow growth, results vary depending on each person. $40
Everything Balm by Trilogy is my current lip balm of choice, why? Because it's certified organic and my lips stay healthy.  Rotating lip balms has become routine for me.  It naturally heals dry skin, especially the delicate skin around our lips. Formulated with Certified Organic Rosehip Oil and Marula Oil, both known for their skin healing properties.  The multi-purpose balm can be used on your elbows, knees, hands, feet and dry chapped lips. Skin is instantly hydrated and delicious. $21 @TrilogyProducts.com available in two sizes, perfect for travel.
I am going to admit, I never had to worry about under eye circles of puffiness before, this is a recent concern and I find that I need more than just an ordinary eye balm, cream or gel.  A New-Comer on the scene that you're going to hear about pretty soon, and not because of mass marketing but because Retrospect is one of the first skincare brands formulated with a wool-derived Keratin protein, a protein that is clinically proven to heal the skin. *Retrospect Flash Firm Eye Gel is the perfect revitalizer for tired and puffy eyes.  It's proven to reduce sagging, wrinkles and puffiness in the eye area. I've only been using it for the past few days and ladies I can see a difference! My under eye puffiness is diminishing.  $70 @Retrospectusa.com
Here's to a lazy Saturday Afternoon!