Bannishing Under Eye Puffiness, Permanantly with New Exuviance Depuffing Eye Serum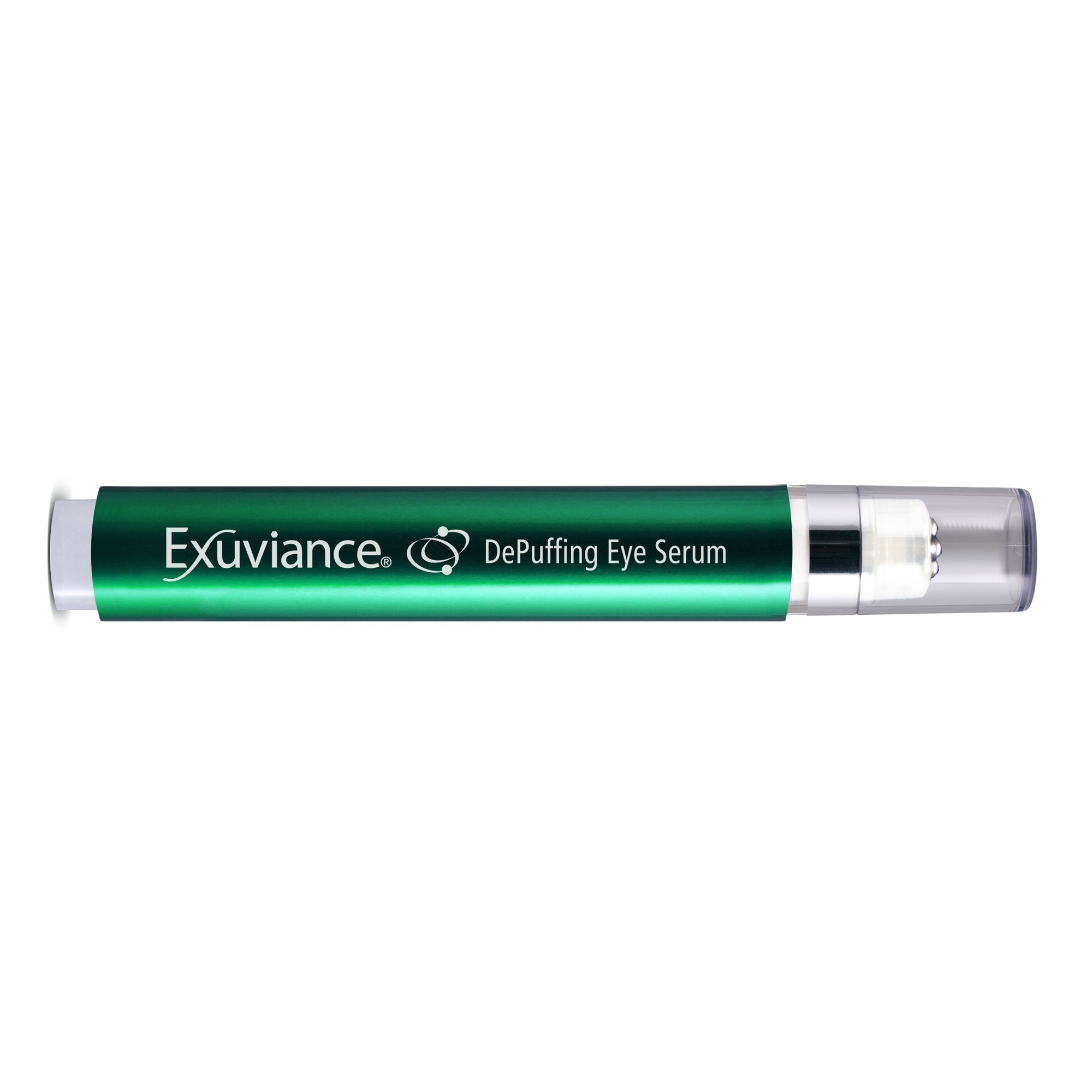 The skin is the first place where premature aging skin begins, it's hyperpigmentation scars,  under eye puffiness and circles that add years to our actual age.
I have the hyperpigmentation issue under control, and recently discovered a New Depuffing Eye Serum that delivers younger looking eyes.  But first, what causes under eye puffiness? Puffy eyes are caused by various factors, such as allergies, stress, hormonal changes, sleep deprivation, fluid retention and environmental factors.
It is proven that even if you suffer from unwanted saddle bags due to hereditary or outside factors there are products available that help diminish puffy eyes and if we are lucky banish them once and for all.
It's important to get plenty of sleep, load up on fluids, eat a well-balanced diet and learn to say goodbye to stress, however if making the changes are difficult there is a new eye serum on the market that is guaranteed to banish under eye puffiness permanently.
New Exuviance DePuffing Eye Serum is short of a miracle, I was hesitant at first because I already found a few items that removed my under eye puffiness, but I finally made the plunge and tested it by itself and was thrilled with the results.
This precious eye serum is infused with NeoGlucosmine, an ingredient that supports the gel matrix, leaving the skin around our eyes firm and toned, preventing eyelid and under eye droopiness.
Clinical studies prove that after using Exuviance's DePuffing Eye Serum for 4 weeks, twice daily that you will increase the  firmness around your  eyes by 83%, and will look 80% more rested, even if we didn't get 8 hours of sleep.  For those of you like me that want instant results, we have something for you too! Using DePuffing Eye Serum will reduce your under eye puffiness within 4 hours, now that's what I call a win-win situation.
And if we need another reason to love this magical roller-ball, the triple micro-roller applicator gently massages the skin around our eyes, this helps stimulate circulation and drainage.
I love looking more like the me I remember, isn't it time you did too?
$72