Contouring Our Natural Shape with The Genie Magic Boost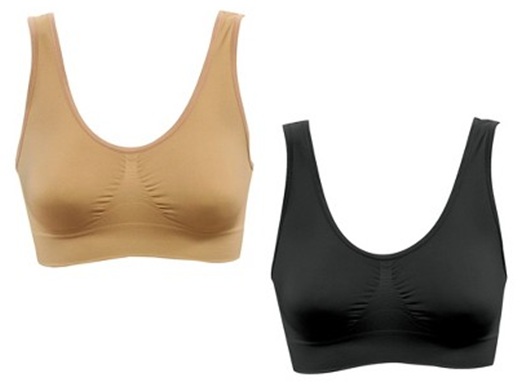 Summer weather is fast approaching and wearing underwire lingerie for 24 hours  in 80 degree weather heat doesn't sound appealing, besides who wants visible bra straps peeking underneath our favorite t-shirts or summer dresses?
The Genie Magic Boost bra is magical, there is no spillage, no noticeable straps playing peek-a-boo and our natural contours are naturally enhanced.
Now you can smooth out bulges, lumps and bumps that you want concealed.  Genie products are like concealers, everything we want to hide gets minimized and becomes virtually non-existent.
There are various items made with the unique fabric that gives comfort all day, everyday and in all kinds weather.
The Milana Bra—the one-style-fits-all bra with unique fabric that conforms to any cup size without ever losing its shape—even when machine-washed and dried. Its beautiful lace detailing is perfect for under a wrap dress or V-neck sweater, adding an extra touch of elegance.
The Cami Shaper—serves as the ultimate three in one garment—a camisole, bra and shaper all in one! Its one piece seamless construction gives women three zones of slimming support with comfortable compression to help eliminate layers, smooth rolls and bulges and leave everything smooth.
Slim & Tone Leggings—Women can smooth and tone their body under the bra to the ankles, concealing lumps, bumps, cellulite and bulges.
If you're planning spending part of your vacations at the airport and flying from one destination to another you may want to stay comfortable and layer-up by wearing the Genie Bra, popping on a tank or t-shirt and adding a scarf or cardigan makes traveling from destination to destination a breeze.
Genie products are the perfect lingerie to wear under summer dresses, skirts and everything in our wardrobes for a smooth  and natural appearance.
Genie products are Citygirl approved!