Hello Beautiful – 5 Piece Anti-Aging Color Collection by iT Cosmetic – Special Offer on QVC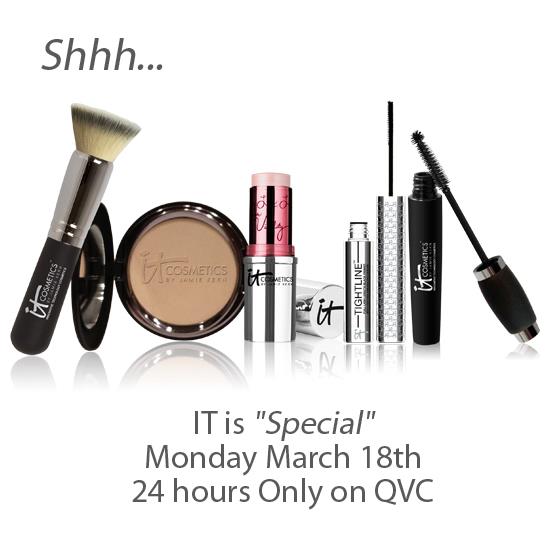 On March 18th iT Cosmetics is offering a special offer, a 5 piece anti-aging color collection that enhances and illuminates our natural features.   On the plus side iT Cosmetics is known for cutting-edge technology that helps reverse the signs of premature aging skin, while adding a touch of color.
iT cosmetics is double-duty beauty, formulated with Peptides, Hydrolyzed Collagen, Hyaluronic Acid, Silk, Green,  and White teas, plus Vitamins and their Drops of Light Technology,  iT Cosmetics doesn't just cover and conceal imperfections, it glows!
The 5 piece collection includes several of my favorite things:
Celebration Foundation – Chockfull of Antioxidants, Vitamins and a huge dose of Hyaluronic Acid.
Tightline – Amazing mascara that gets to the root of your lashes, perfect for building gorgeous dense and lush lashes.
Hello Lashes – A 5-in-1 mascara that you guessed it leaves your lashes lust worthy.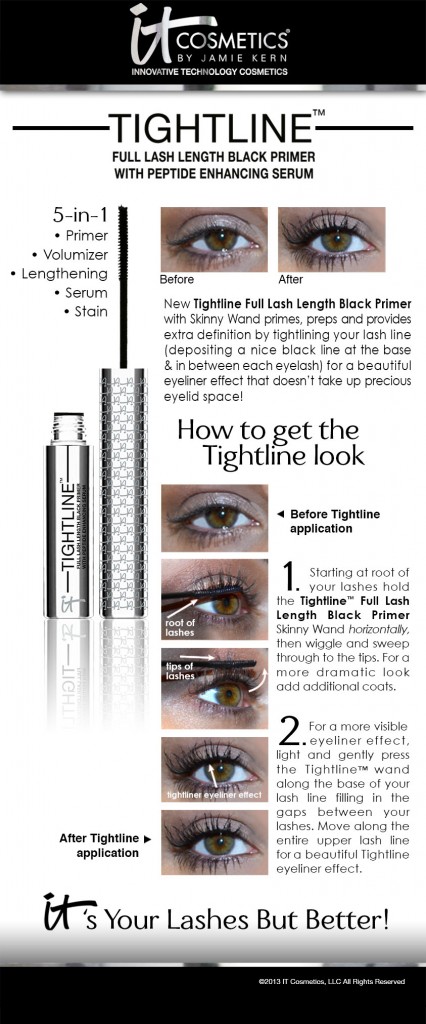 Vitality Flush–  A dual lip and cheek stain that gives the hint of buildable color for all day glowing skin.
Luxe Airbrushing Foundation Brush – Giving your skin the perfect airbrushed application.
Incorporating iT Cosmetics into your daily makeup regimen, you will notice superior hydration, improved skin elasticity, and firmer-smoother looking skin. On a personal side, iT Cosmetics is one of the few brands of makeup/cosmetics I hoard,  I'm especially fond of their Brow Power Eye Brow Pencil and By By Pores HD Finishing Powder.
iT Cosmetics is home to array of beauty essentials that have achieved beauty cult status,  just remember you heard it here first.
Here's to gorgeous skin!
@QVC.com