Intense Energy & Moisture Infusion with Z Matrix by Zelens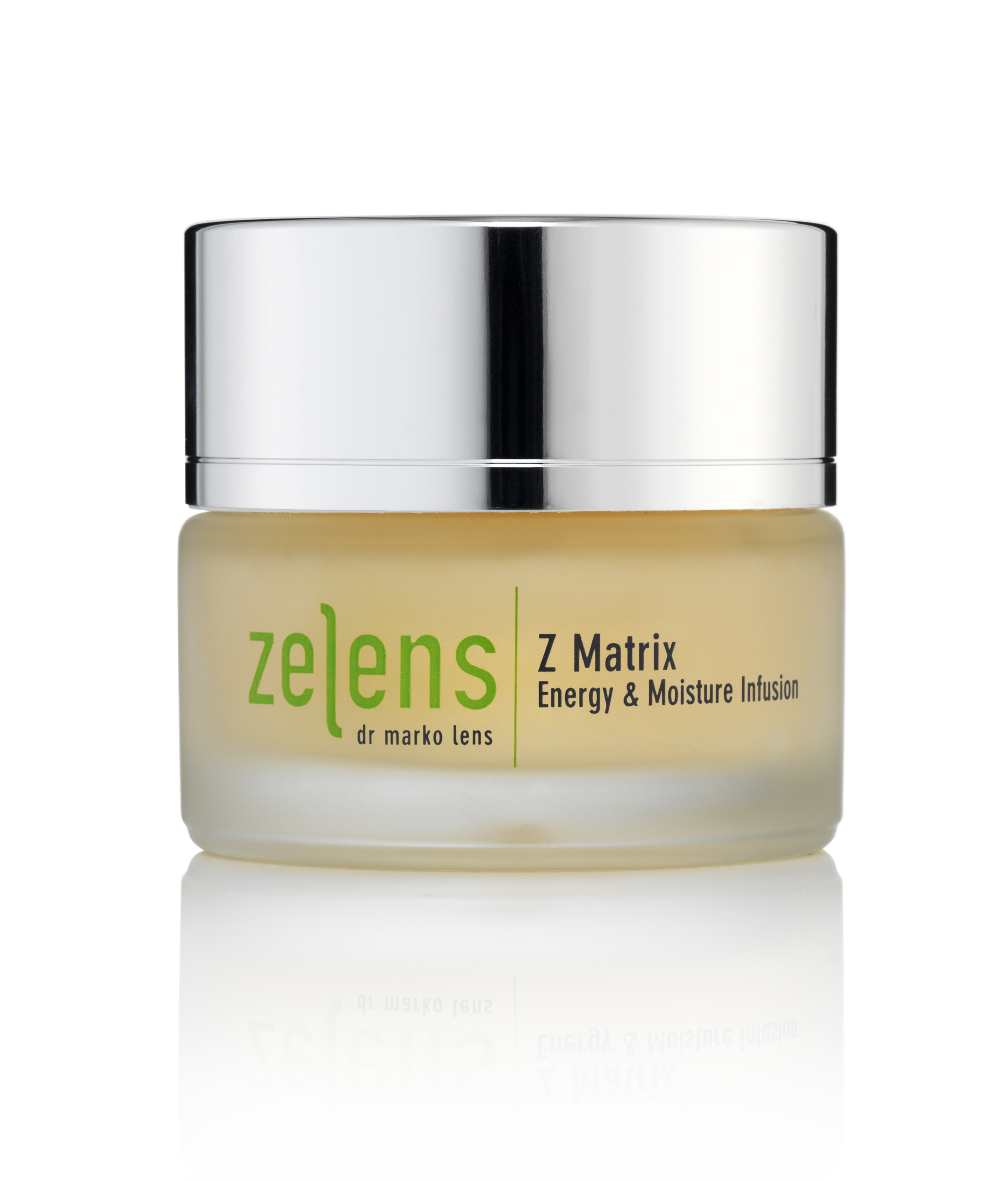 Dry skin is unavoidable, especially if you're like me and tend to abuse facial scrubs or at-home peels.
Always being on the look-out for intense moisture infusion I can across  Zelens by  Dr. Marko Lens, a skincare collection that revives fatigued skin on contact.
Zelens is formulated using the latest technology, scientific research and quality ingredients that help repair dry and lack-luster skin, not to mention help reverse the signs of premature aging skin.
Z Matrix is an energy and intense moisture infusion cream-gel that hydrates your skin from the inside-out, leaving your skin smooth, moisturized and ready for makeup.
KEY INGREDIENTS:
This advanced high-performance formula contains multiple potent active ingredients that work in synergy:
• Pentapeptide
• Hydrolized soy protein
• Multi-mineral energizer containing magnesium, zinc and
• Sodium hyaluronate
• Sodium PCA
• Soluble collagen
• Vitamin F forte
• Probiobalance
• Antioxidants from rosemary leaf
• Unique moisturizing botanical blend
Another favorite for those days when my skin is parched or I'm

out of makeup remover is the Radiance Luminous Facial Cleanser.
This magical milky cleanser was inspired by traditional Japanese medicine and cleansing rituals. The creamy-texture is luxuriously hydrating and leaves your skin velvety soft.  I tend to use it as a makeup remover or as my cleanser when I'm not wearing eye makeup.
Key Ingredients:
Brightening pearl extracts
camellia oil
aloe vera
Skin is left clean, hydrated and luminous.
Zelens products are free of mineral oils, parabens and are dermatologist-tested, plus they are suitable for all skin types and concerns.
isn't it time to quench your skin?
$60/$140 @Zelens.com