The Loving Yourself Event @Barneys New York – Oct 15th-19th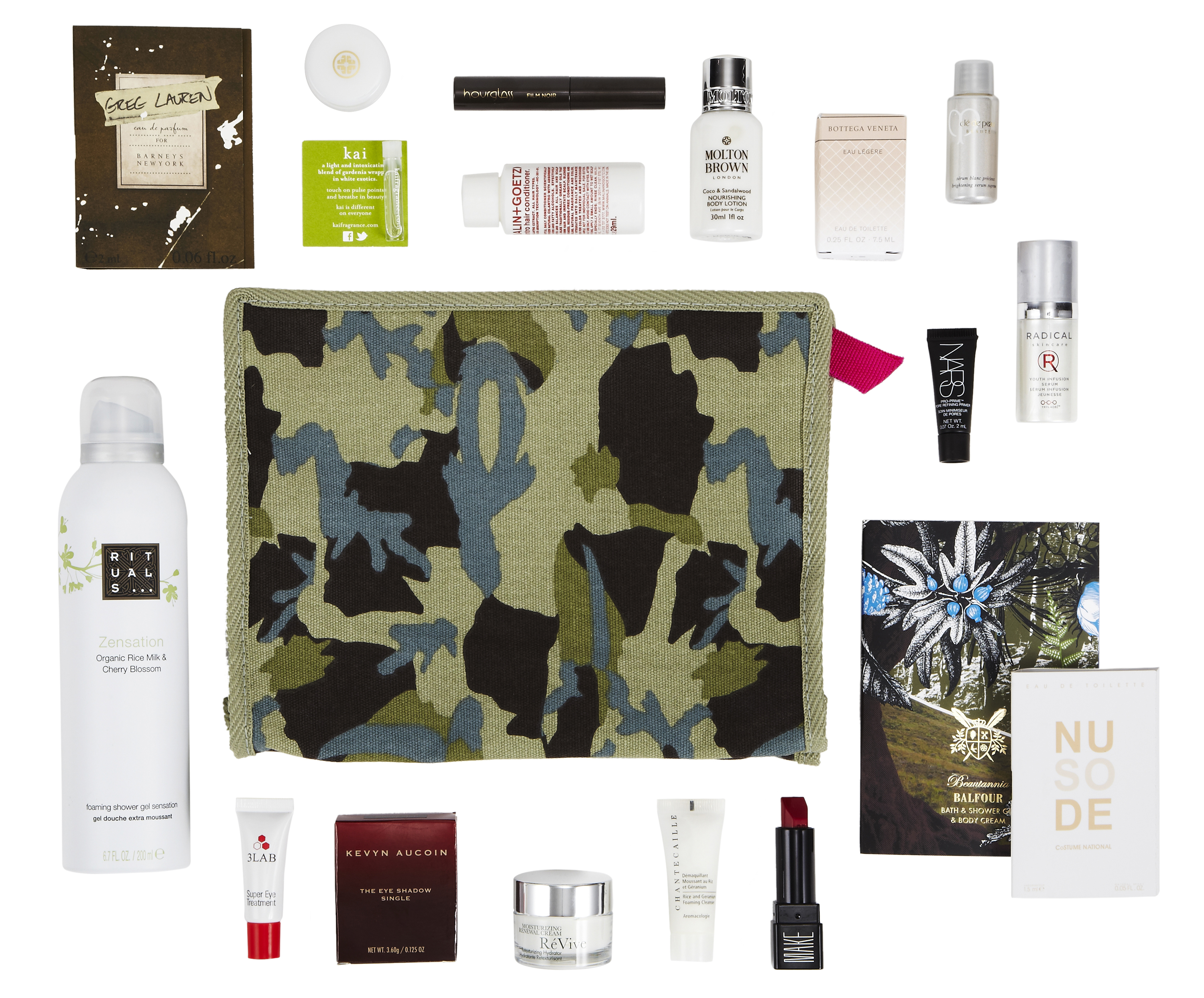 Leave it to Barneys to stay one-step ahead of the pack by keeping with tradition and hosting another Loving Yourself event.
This time the bag of goodies is housed in an adorable camo makeup bag that feeds into our obsession with anything camo.
You're going to love the beauty essentials that include two red lipsticks, one by a new brand M and another cult favorite by Armani.
If that wasn't enough there is plenty more in fragrances by Yosh, Hermes, Tom Ford and by Terry's new scent.
Plus deluxe samples of Kevin Aucoin, Hourglass, Givenchy and skincare too!
The bonus is the Zensation in Organic Rice Milk & Cherry Blossom by Rituals.
This is a great opportunity to receive a complimentary facial or makeup tutorial before you purchase your beauty essentials, allowing you partake in a world of beauty that includes a luxurious hand massage.
Let's not forget about the state-of-the-art fragrance bar, that can boast of carrying exclusive scents for intoxicating moments when one scent is not enough.
This is by far the most exciting makeup bag we've seen this year, isn't it time you indulged in a little beauty?
Yours with any $250 Cosmetic purchase, valid through October 15th-19th.
Barneys New York
77 O'Farrell Street
San Francisco, CA 94108
415-268-3538
Remember to schedule an appointment if you want a one-on-one consultation.
Here's to Loving Yourself!