My First CC Cream, CC+ by iT Cosmetics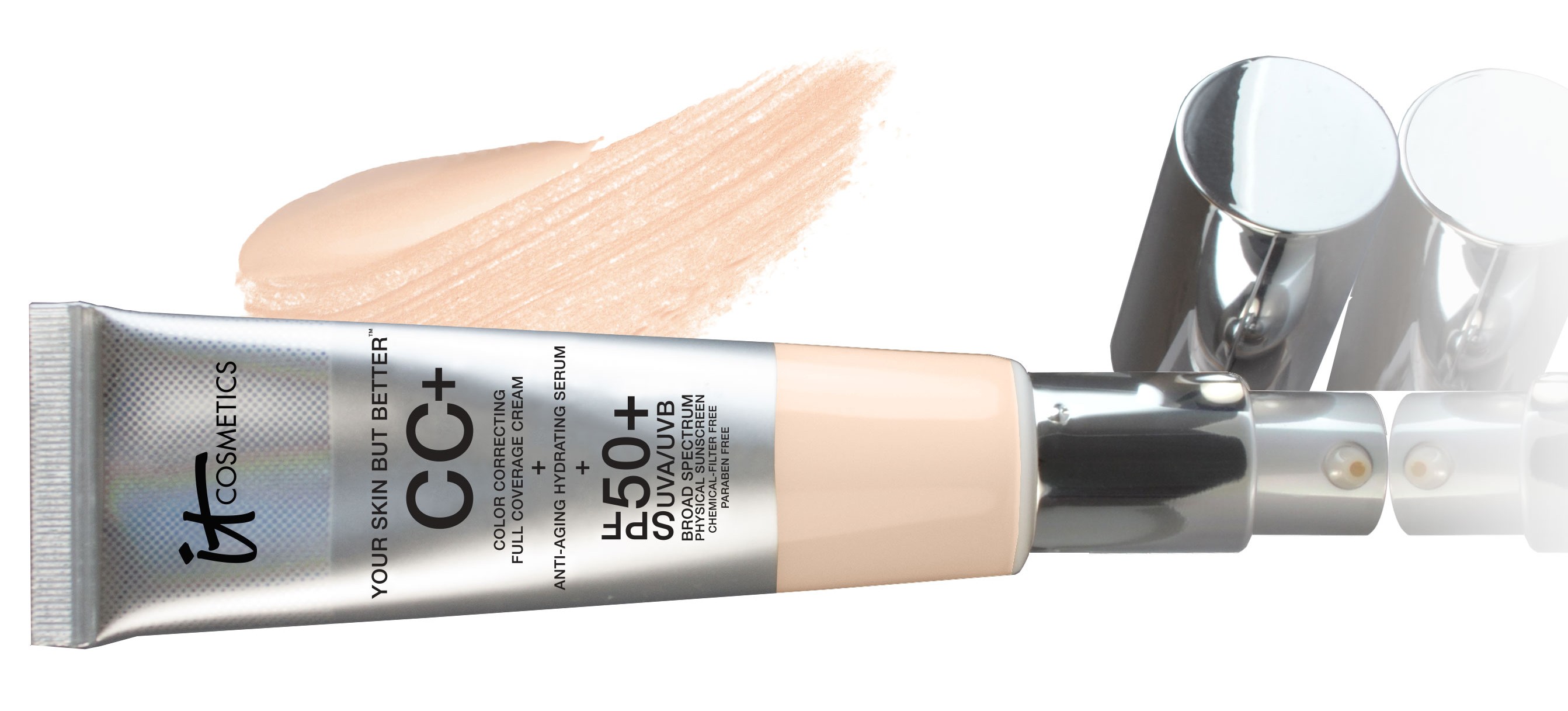 CC Creams are the latest in beauty innovations that perform double-duty beauty.  In an age when most of us find ourselves on beauty budgets and battling skin issues such as hyperpigmentation it's important to find a product that not only provides our skin with professional coverage but that helps us achieve the skin of our dreams.
Personally I'm on a beauty budget and I deal with adult acne that leads to hyperpigmentation scars I want GONE!
Besides using the appropriate skincare like Lumixyl by EnvyMedical I recently incorporated CC+ SPF 50 by iT Cosmetics. My results? Superior coverage and a more even looking skin tone.
Features & Benefits:
Full Coverage CC Cream
Clinically Proven Anti-aging Hydrating Serum
SPF 50+ UVA/UVB Physical Only Sunscreen
*Formulated with plastic surgeons to merge high-performance skincare with the benefits of color-correcting makeup.
*Delivers luminous and healthy looking skin with powerful anti-aging repair benefits for perfect coverage.
*Your supple and flawless skin but better.
Clinical studies prove that using CC+ SPF 50 your skin will increase in hydration by 70% after just 10 minutes, plus skin is repaired by 48% in those same 10 minutes, as if we need another reason to use CC+ SPF 50.
After 10 days of using CC+ SPF 50 skin is noticeably smoother, softer, a reduction in tiny laugh lines, wrinkles, pores are minimized and your skin is just glowing!
Another plus, as if we needed another one is that you can wear CC+ SPF 50 alone or under your favorite mineral tint, primer or foundation, there is no product buildup.
CC+ SPF 50 is available in 5 shades, for every skin tone and remember it's a primer, serum, moisturizer, foundation and SPF all-in-one.
Isn't it time you invested in the skin of your dreams?
$38