New Beauty Contest – Sign Up to Win by Le Metier De Beaute – March 5th – March 15th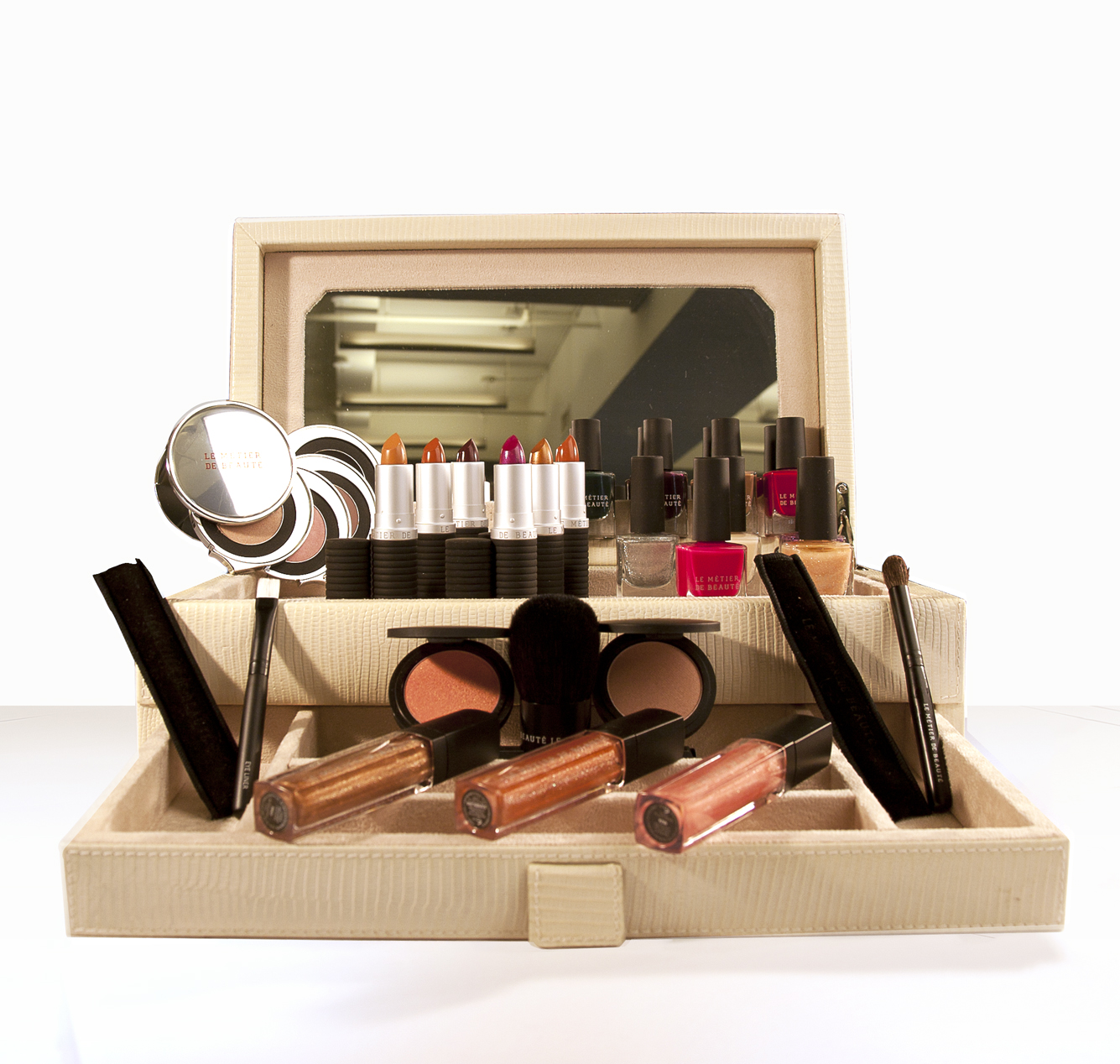 Who wouldn't want to win a treasure chest filled with cutting edge makeup? I know I would and it's super easy.  All you have to do is visit the New E-Commerce Website for Le Métier de Beauté and subscribe to their newsletter to be eligible to win a fabulous prize.
To celebrate the launch of their first online shopping site, www.lemetierdebeaute.com, Le Métier de Beauté is hosting a generous giveaway. One lucky LMdB winner will win a custom-made, Le Métier de Beauté exclusive Italian leather trunk worth over $1000 filled to the brim with over $700 in Le Métier de Beauté beauty goodies from nail lacquers and glosses to brushes and shadows.
One lucky winner will receive:
Custom-made Le Métier de Beauté exclusive Italian leather trunk with a calf skin interior
6 Shades of Colour Core Lipstick in Uma Paro, San Tropez, Captiva, Kona, Nevis, and Summerland
9 Nail Lacquers in Paris, Crème Caramel , Silver Belle, Halo of an Angel , Purple Reign, Made in the Jade, Saucey Plum, Hottie Choco-latte, and Indo-Sheen Red
Kaleidoscope Eye Kit in Nouvelle Vague
3 Shades of Sheer Brilliance Lip Gloss in Maui, Summerland, and Ibiza
2 Shades of Radiance Powder Rouge in Whisper and Echo
3 Brushes:  Eye Crease Brush, Kabuki Brush, and Flat Liner Brush
The Beauty Vault will be offering special purchases on all of your favorite Le Métier de Beauté essentials, it's a buy one get one free sort-of-deal where you get to save and stock up on your favorites.
The Benefits of signing up and joining the Beauty Vault:
Limited-time product pairings, curated by Le Métier de Beauté's artists
A 'PEEK OF THE WEEK' product, highlighting a new limited-quantity product every week
The Le Métier de Beauté Newsletter and Client Service Center
Free Shipping for US Orders of $95 or more
Remember all you have to do is sign up to receive the newsletter, that's all.