New Year's Beauty Resolutions – Adding Makeup With a Purpose, iT Cosmetics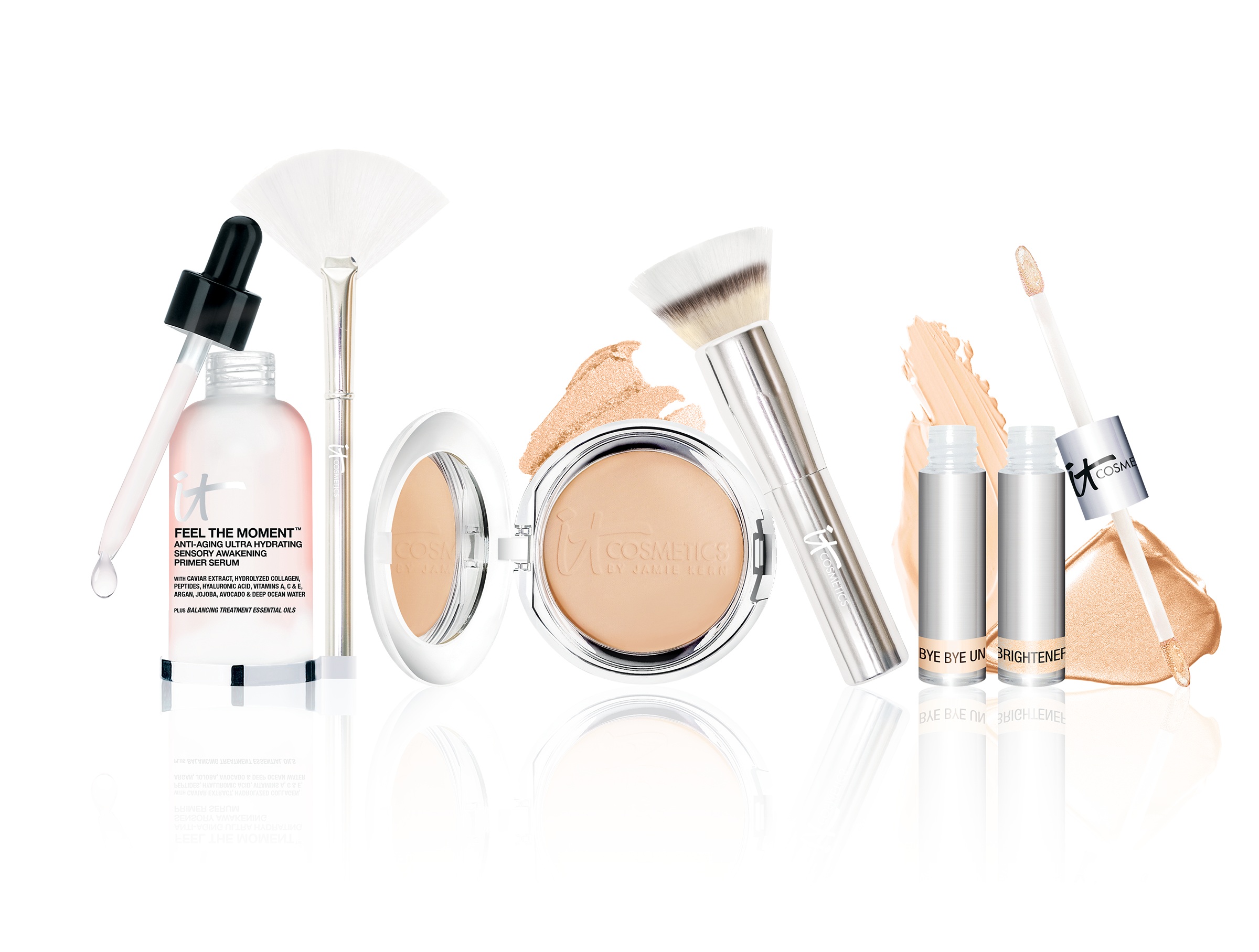 Having been a beauty junkie long before my endeavors in the beauty industry, I have been exposed to the best of the best.  I'm usually more into anti-aging skincare than makeup, but over  time I've become an iT Girl.  You might be asking yourselves, what is an iT Girl?
An iT Girl is a beauty obsessed makeup junkie that believes in using products that perform double-duty beauty, because it never hurts to use products that not only deliver flawless, illuminating and natural looking skin but that also help prevent premature aging skin.
I wasn't always an iT Girl, that happened slowly over a period of time.  I might be late with this amazing promotion, but it's never too late to add these individual pieces to your already existing beauty regimen.
You're going to love the Feel The Moment Anti-Aging Primer Serum, skin is hydrated and silky smooth, not a pore or tiny laugh line in sight.
The New Bye Bye Under Eye and Hello Light Liquid Brightener Dual End Concealer is a beauty essential, my younger sister borrowed mine and never gave it back….
Don't forget about the amazing brushes or the Celebration Foundation, these pieces help us all become our most beautiful selves.
Here's to double-duty beauty!