Loving Yourself This Valentine's Day – Barneys New York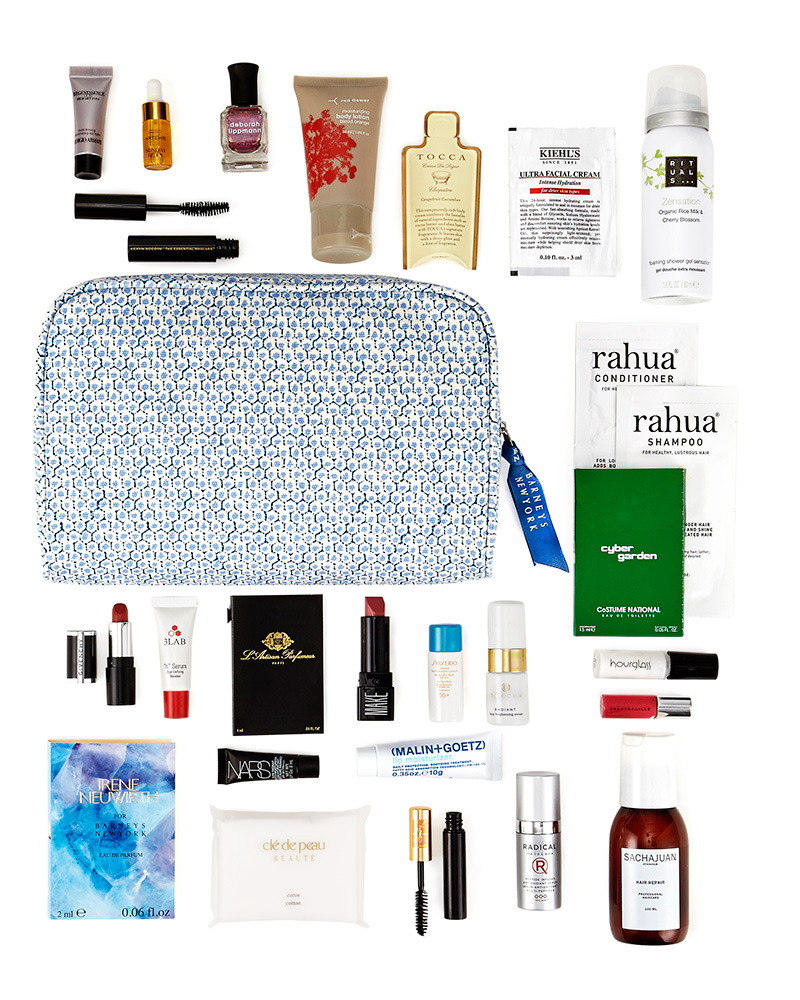 As if anyone needed an excuse for self-love, especially during Valentine's Day weekend. Leave it to Barneys once again to tempt us  with a little self-indulgence, like we don't do that several times a year.
This month it's different, the temptation is an actual adorable  cosmetics case filled with various deluxe size samples of some of their beauty cult essentials. Inside the case you will find three deluxe mascaras, lipsticks, shower gels and Sunday Riley's New Artemis beauty elixir. Plus fragrance samples from their new collections.
The beauty of this event is that you can pick up something for him, like his favorite fragrance or grooming product and receive this GWP for yourself, it's a win-win situation. Or you can just indulge in yourself  or drop him a hint.
Details:
Just spend $250 in the cosmetics department, with any or a combination of treatment, apothecary, makeup or fragrance for either of you.
You can also just indulge and get more for your dollar by  scheduling a makeover or facial with any of your favorite cosmetic counters, this is the perfect beauty opportunity to brush up on your beauty skills.
The Loving Yourself  Beauty Event Stars: February 12 thru February 15 or while supplies last.
At all Barneys New York Stores, Nationwide.