New Liquid Eyeliner for Gorgeous Eyes – by Chella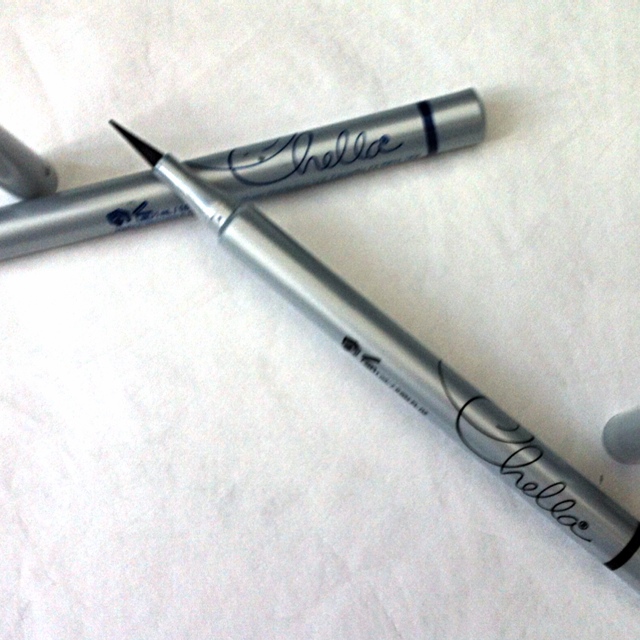 Liquid eyeliners are not all created equal and after testing out a few new one's that recently entered the market we can safely recommend Chella's New Eyeliner pens in Indigo and Black.
The hues are intense, they embolden and enhance your eyes with the rich pigment that defines your gaze.
The wand is user friendly, the silky color glides on the skin leaving behind your favorite cat eye or wingtip.
The color is water-resistant, quick drying and smudge proof, it won't come off until you take it off.
For those of you that haven't heard of Chella, it means Hello Beautiful and all of their products are designed to highlight our eyebrows, lashes so that we frame our eyes in gorgeous color while performing double duty beauty by providing anti-aging technology.
You're also going to love their interactive website that offers tutorials on how to lengthen your lashes and get the most from your beauty routine.
Personally I love the eyeliner pens, I suffer from sensitive eyes and am prone to eye allergies and these don't irritate or smudge throughout the day after my eye drop applications.
So if you've been looking for a new brand to try, this just might be your new addition.
$24