Makeup for Summer Cookouts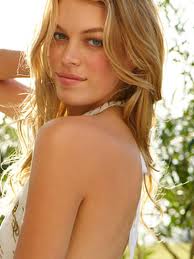 In honor of this Memorial Day weekend – and the start of grillin' out season – I'm here to offer a few tips on how to minimize your makeup but still look as hot as the rising temperatures:
1)    Moisturize with sunscreen. I'm not a big fan of makeup with sunscreen – it doesn't last as long as regular sunscreen and it tends to break out my face. If you suffer from this as well, use a moisturizer with sunscreen. Try Dermadoctor Photo Dynamic Therapy ($85, available at dermadoctor.com), "sunlight-activated laser lotion" with SPF 30.
2)    If you can get away with not using foundation, don't. Just use concealer on any trouble spots. If you have to use foundation, use a liquid foundation, not a powder. The powder will just look cakey by the end of the evening. You want to eat cake, not look it. Or something like that.
3)    Stay away from glittery or sparkly makeup. It comes across as garish in the daytime. Try using colored waterproof eyeliner such as Make Up For Ever Aqua Liners ($23, available at Sephora), and mascara to play up your eyes, and keep it simple.
4)    Instead of lipstick or lip gloss (which rubs off easily and if you're anything like me you'll probably be stuffing your face the entire time) try a lip stain. Or use a lip balm like Clinique Chubby Stick ($15, available at Sephora and Clinique counters) which is so darn cute you'll want people to see you reapply it.
Above all, stay low-maintenance. You want to enjoy yourself, not worry about your makeup.
Have fun this weekend, and go ahead and eat a bratwurst for me. Although I'm pretty sure I'll be eating enough for everyone.
Photo courtesy of Google Images