Beauty Bargain: NEW Loreal EverSleek Frizz Creme Serum

I admit it, when I first saw this posted on Style.com I couldn't wait to visit my neighborhood Walgreens. I love Jennefir Lopez and wanted to test Loreal's New EverSleek Frizz Taming Creme Serum.
I ran to the bathroom after reading that the Frizz Taming Serum could be applied to either wet or dry hair. It's been raining in San Francisco and if I get caught in a drizzle my hair frizzes out, this miracle Frizz Creme Serum instantly tamed my frizzy hair. I love the product so much that I've been applying it to my wet hair and allowing my hair to air dry. The results are sleek, shiny and frizz free hair!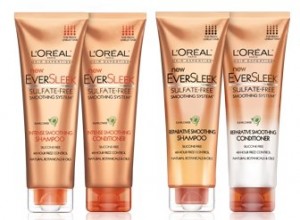 Stay tuned, tomorrow I'm actually going to use it as a styling aid before my blow dry – but I already know I'm going to love it even more. As a matter of fact, I'm going to go and check out the other products from the collection.
New Loreal Frizz Taming Creme Serum is sulfate and silicone free, and it's Citygirl approved!
$9.99
Walgreens and Target