Shampoo without Water – Pronto Dry Shampoo by Oscar Blandi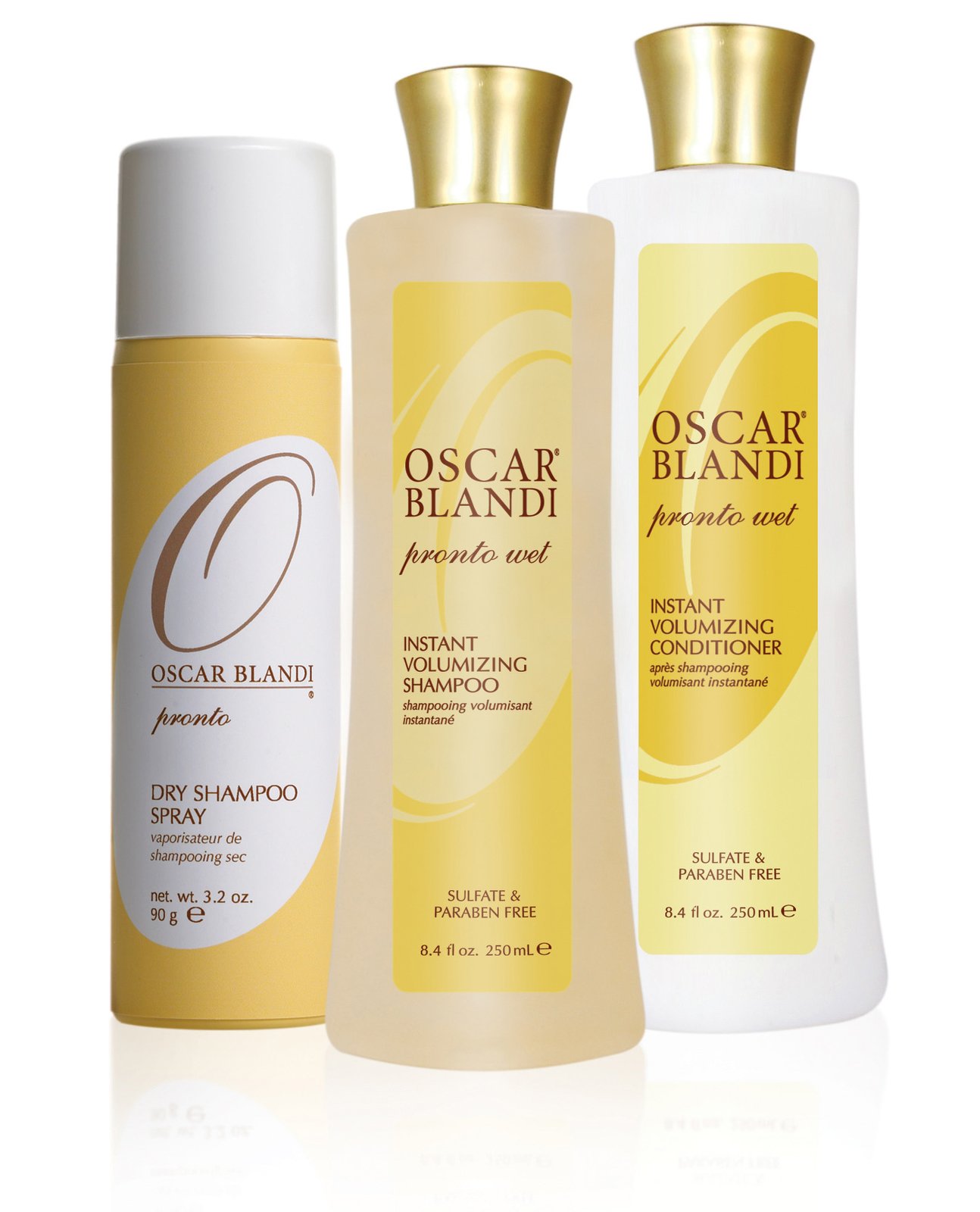 Being told by my hair colorist Victor at The Color Design Studio that I couldn't wash my hair for 48 hours left me in distress until I remembered I had a bottle of Oscar Blandi's Pronto Dry Shampoo stashed away for such an occasion.
The first 24 hours was easy, all I had to do was wear a shower cap and blow dry my hair dry.  On the next day after removing the shower cap I sprayed the dry shampoo at the roots and restyled my hair.
Pronto Dry Shampoo is part of a unique collection that gives lifeless hair volume and shine. It's like hitting the refresh button and transforming dull hair into beautiful salon hair.
Product build-up is removed and hair is nourished, stronger and healthier.
Key Ingredients:
Natural Rice, Oat Starches, Tapioca Starches
Absorb oil, dirt, and product to effectively cleanse hair and scalp
Tea Tree Oil
Treats the scalp to reduce occurrence of dandruff
Lemon Verbana
Provides a fresh, clean fragrance
Pronto Dry Shampoo is available in a travel size and is the perfect touch-up during the day before after work cocktails.
Pronto Dry Shampoo by Oscar Blandi is Citygirl approved!
$21
Sephora
33 Powell Street
San Francisco, CA 94108
or @OscarBlandi