If I Wore Lip Gloss – NEW Votre Vu French Accents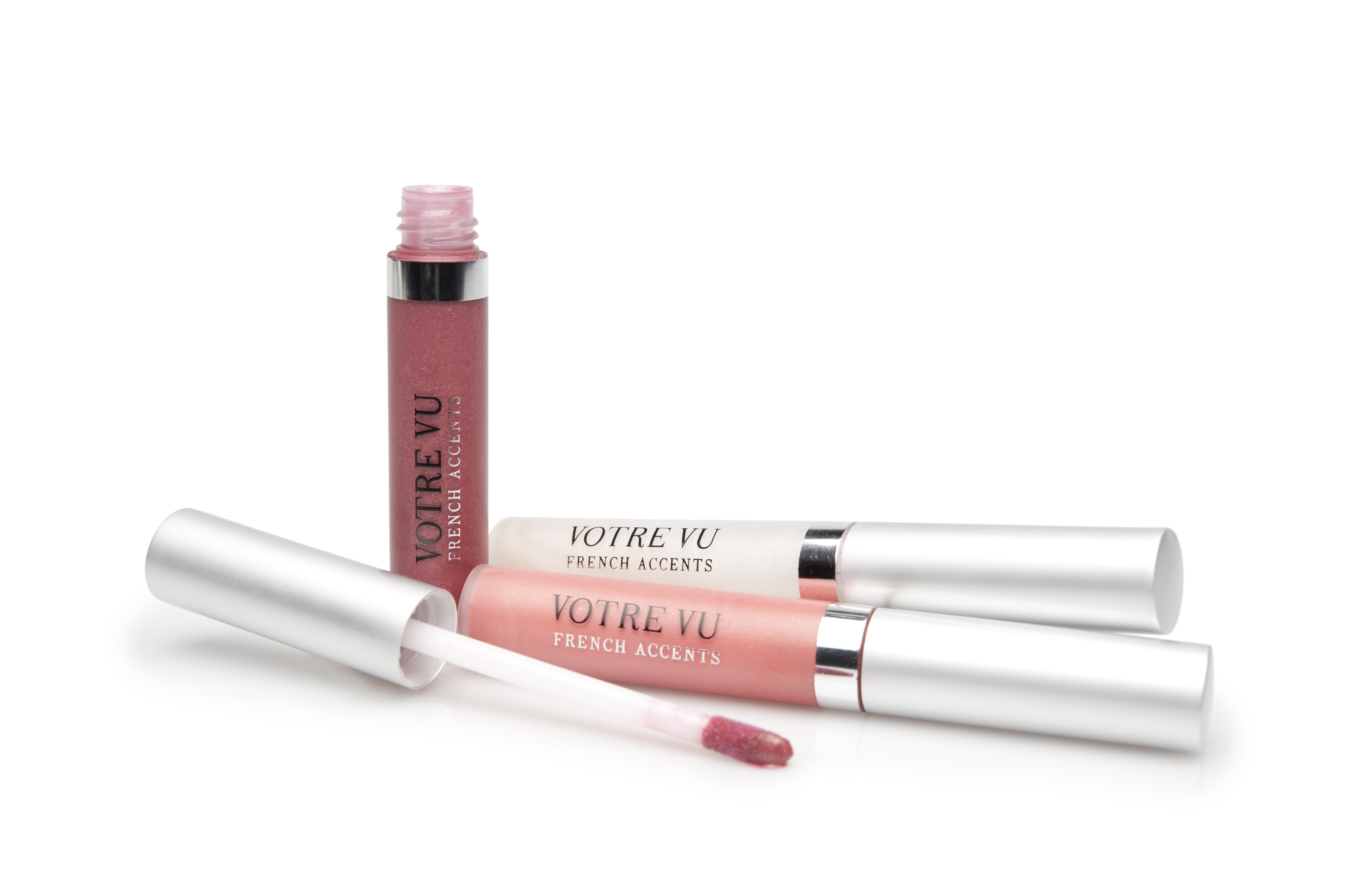 Personally who isn't drawn to pretty pink pastels, especially in the form of sugary cupcakes and lip gloss that enhances our features.
Recently I've been gazing longingly at the trio of organic lip glosses by Votre Vu , Lip Lustre.
I admit, I'm tempted to wear lip gloss and if you wear it, than your going to love the scent, it smells delicious and it's organic too,  so that locking lips becomes a favorite past-time.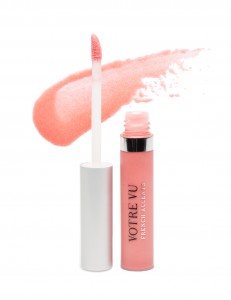 My favorite color out of the trio is Charming, a creamy peach-nude that drenches your lips in vitamins, minerals for all-day hydration.
Why you're going to love New Lip Lustre?
*Lip gloss not only adds an irreplaceable shine, it gives your lips stunning dimension.
Universal shades are nourishing as well as fashionable.
Your glossed-and-found smile can be as simple as a solo shade – or brush on a mix of colors for a stunning signature look.
Use a lip liner, lipstick and gloss for the most beautiful, long-wearing lip color, so layer them on!
Key Ingredients:
Green Tea – Stimulates, tones and aids in preventing inflammation.
Tocopherol Acetate – A form of Vitamin E, nourishing and provides superior protection against the elements.
Titanium Dioxide – Prevents skin irritations and UV Ray.
a key feature is that the texture isn't sticky, glides on and has long-lasting power, plus you can layer it with your favorite shades or wear it alone for a simply chic accent.
$22 @VotreVu.com