Life Changing Beauty Regimens, Your Skin Is Going To Love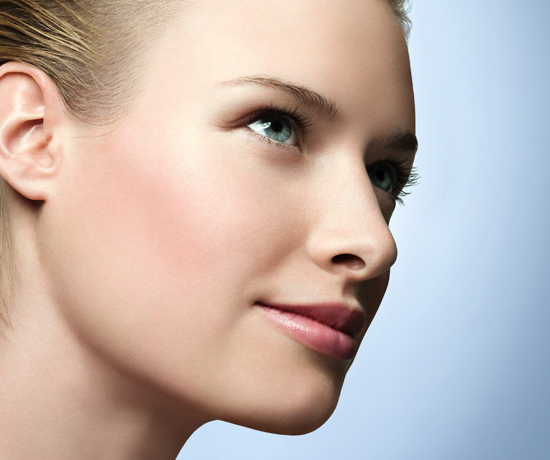 Several years ago before my beauty endeavor began,  I started to look my age, scary since I've always taken pride in looking younger  than I actually was. For the past 3 years I've slathered my face with lotions and potions, only to return to a few brands that have withstood the test of father-time.
According to the experts there may not be age appropriate clothing or makeup but I'm here to tell you there is such a thing as age appropriate skincare.
Age appropriate skincare is supposed to alter our facial features a little, skin becomes firmer, smoother, retexturized, brighter,  pores and wrinkles become a thing of the past as we reverse the signs of premature aging skin.
If you combine age appropriate skincare with professional services you can age gracefully, just don't forget to drink plenty of water, get your 8 hours of sleep and give up smoking and excessive drinking; both are nasty habits that cause premature aging skin.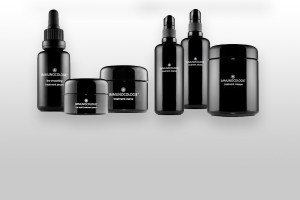 One of my favorite brands is Innarah,  a skincare brand formulated using a process known as bioferm, a process that penetrates the skin delivering that "light from within" glow often associated with youth. Innarah is clinically proven to improve the skins texture, lighten dark spots and is suitable for all skin types.
What does Innarah  do for me? Lately I've been battling under eye puffiness, something  alien to me,  and after using the treatment solution and the eye treatment serum I noticed an improvement in that department.  We all want to wake up with healthy, glowing skin and it's possible with Innarah. @Innarah.com
Sunday Riley is a miracle skincare collection that is clinically proven to reverse the signs of aging skin in 5 days.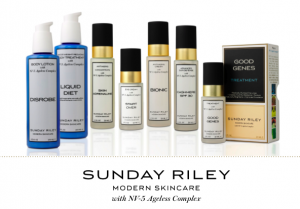 At Sunday Riley modern skincare is a marriage between botanicals and biotechnology – Sunday Riley skincare offers the skin intense cellular renewal, detoxification and regeneration.
The NV-5 Ageless Complex is a blend of 5 Native American botanicals that have been scientifically proven to detoxify, heal and re-charge the skin.
Personally I'm addicted to Juno, a facial oil that leaves your skin healthy on contact.  I mix-it with a radiance cream during my morning beauty ritual, or wear it alone while out on my 2 mile walk. @Sundayriley.com
Suffer from hyperpigmentation scars? I do, adult acne is a constant battle I fight on a daily basis, and I tend to self-medicate even though I know I am causing hyperpigmentation scars. How do I even-out my skin tone?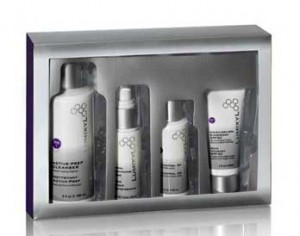 I use Lumixyl, a non-toxic, non-irritating synthetic peptide technology that improves the appearance of unwanted discoloration i.e sun spots, age spots, and uneven skin-tone.
Lumixyl promotes healthy skin and restrains tyrosiase and the enzyme responsible for causing the overproduction of melanin, which is the main reason for uneven pigmentation and dark spots.
Lumixyl was created for patients seeking a more even skin tone including those with:
Melasma, Post-inflammatory Hyperpigmentation, Sun spots, age spots, or liver spots, Photodamage, Hyperpigmentation caused by systemic disease or prescription drugs.
Isn't it time you had brighter clearer skin? @Lumixyl.net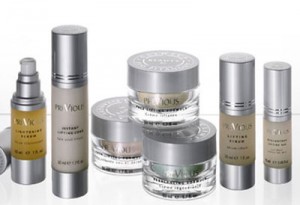 Clinica by Ivo Pitanguy is another beauty favorite, a skincare collection that will help prevent the use of plastic surgery in the future, however a few nips and tucks never hurt anyone.
Dr. Ivo Pitanguy is a world-famous plastic surgeon who  treats some of the world's most famous faces.  Recently I was introduced to several pieces from the Clinica skincare collection and what I experienced was perfection – my skin was instantly firmer, tighter and younger looking. @NeimanMarcus.com
Remember skincare alone can't correct skin imperfections, but it can help in the fight against premature aging skin.
Isn't it time you looked like yourself, only better?