Self-Tanning This Summer with Flash Bronze Tinted Self-Tanner by Lancôme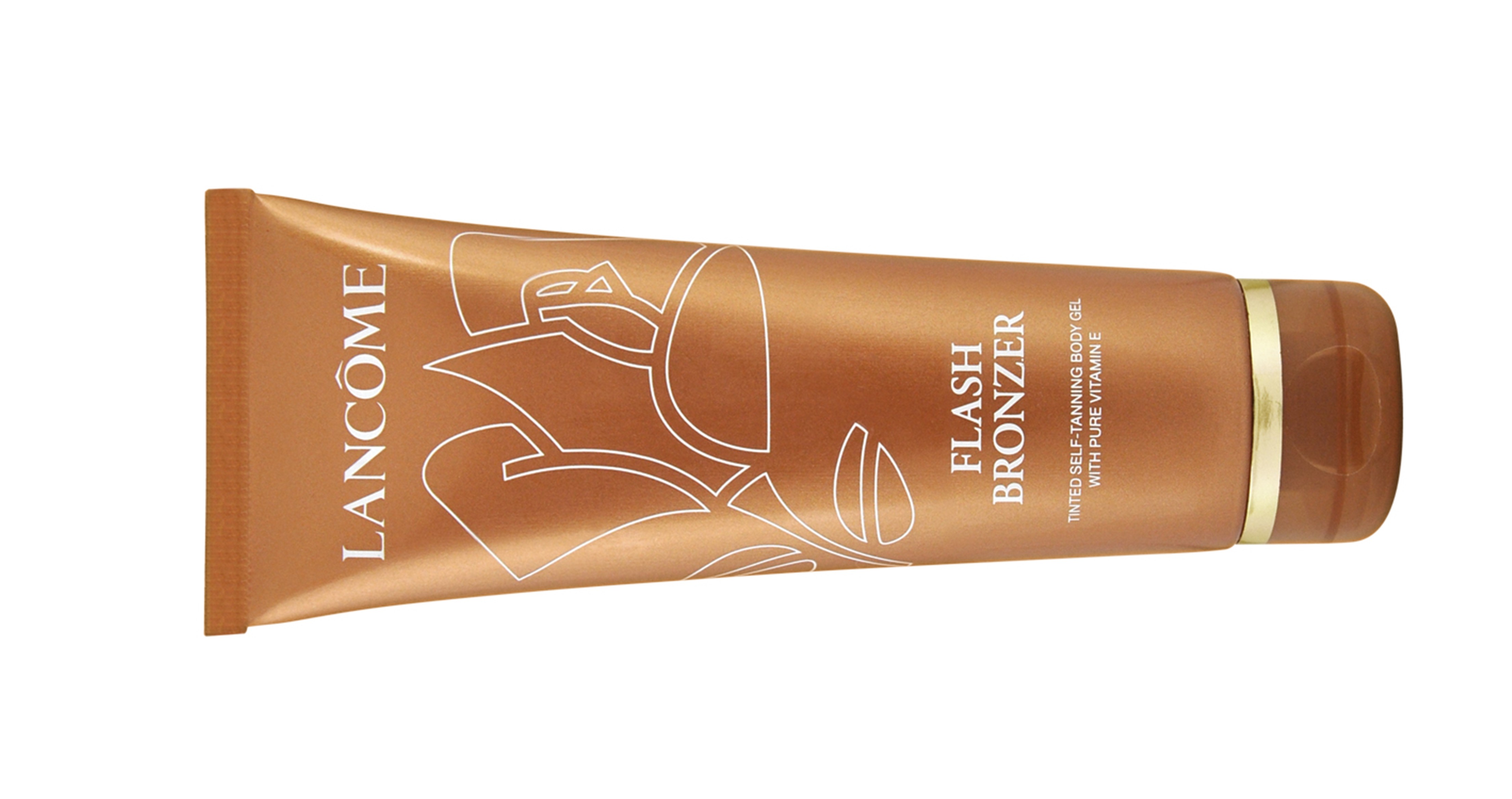 For years my friend Jean-Godfrey June  raved about Lancôme's Tinted Self-Tanner Gel, and  I couldn't  imagine anyone, especially Jean  would be that loyal to one product for so many  years.  I'm constantly rotating beauty products and find myself going back to various skincare staples, but I had yet to find a body product I wanted to keep in my permanent rotations.
Until the Flash Bronzer Tinted Self-Tanner by Lancôme arrived in the mail.  After taking it out on a trial run, I realized that Jean was on to something.
The gel absorbed easily into my skin, leaving my skin soft, moisturized and the tan that followed left me thinking "wow'.  Even though it is not recommended, you can apply the gel to your face, I blended it in with my night-time moisturizer of choice and my results were glowing.
Another plus, I washed my hands with regular soap and water and look mom, no streaks or orangey residue.  In just 30 minutes after application,  the  formula featuring DHA, Natural Caramel Extract and beauty-boosting micro-pearls gave my the skin a luminous golden color, it's an actual rich-girl tan one would acquire while vacationing in the South of France.   Skin is protected with antioxidant-rich pure Vitamin E and free radicals are kept at bay while your skin is drenched in gorgeous color.
Key Benefits:
Smoothes on a radiant golden glow
Provides an even, natural-looking tan in just 30 minutes that lasts up to 5 days
Helps reduce signs of premature aging
Won't stain or rub-off on clothes
Safe for all skin types including sensitive skin
So if you can't afford the summer vacation of your dreams, you can acquire the tan of your dreams.
Here's to healthy tanning all year-long!
$32