CC Your Way to Beauty with "IT" Cosmetics – March 10th on QVC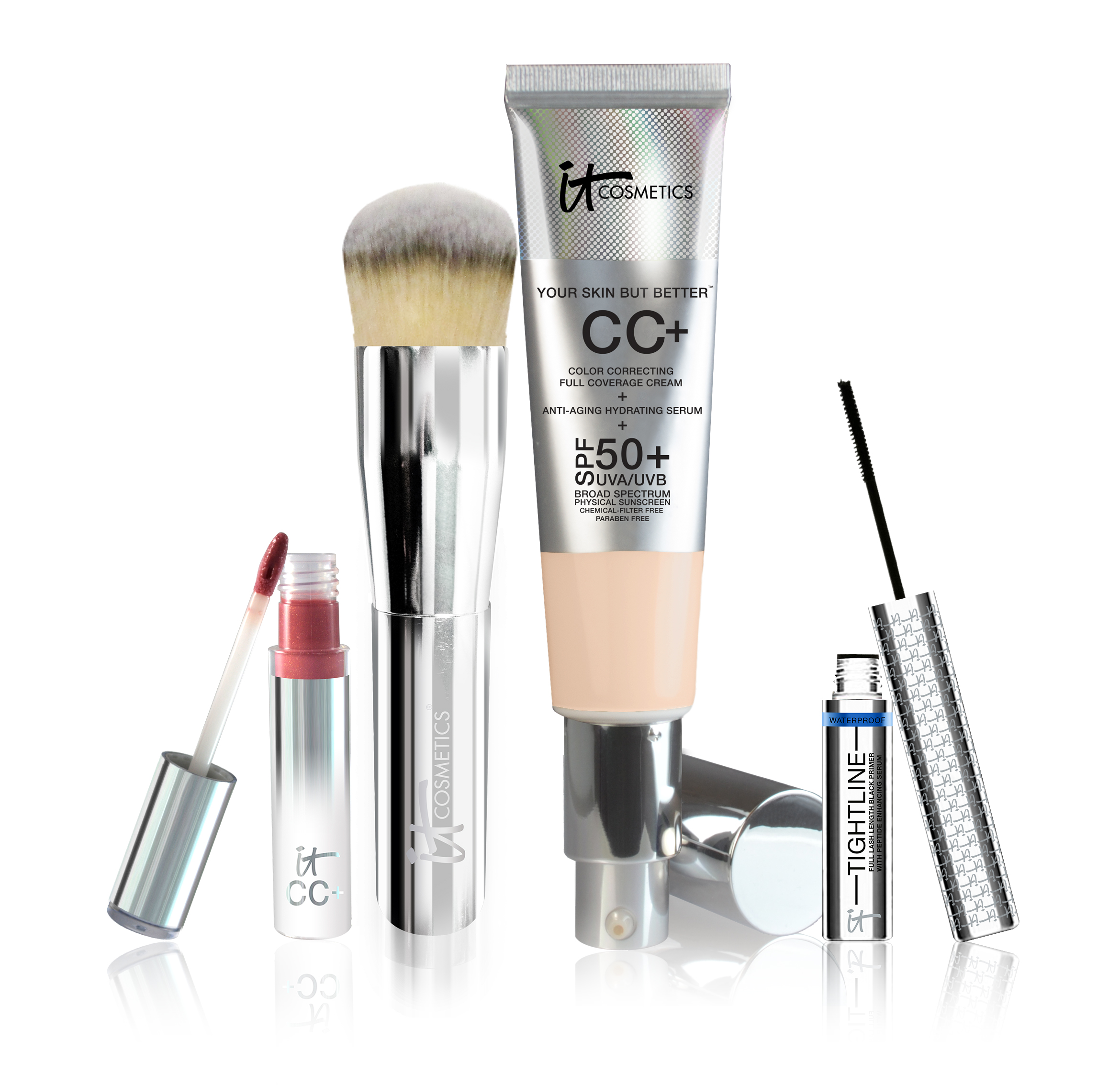 If you're not an "IT" Girl yet, this new collection might convince you it's time to try something innovative and cutting edge in the field of beauty.
Using makeup that helps your skin improve from the inside out has become one of my many vices.  Why? Because who doesn't want healthy, brighter and natural looking skin?
Adding "IT" cosmetics into your daily makeup routine is like adding skincare that helps repair and reverse the signs of premature aging skin, overtime.
CC Your Way to Beautiful Skin is a collection that allows for your best-skin yet to show through, with their New CC+ Color Correcting Full Coverage Cream, Waterproof Tightline, CC+ Lip Serum Gloss and a Heavenly Luxe Paddle Foundation Brush.
All the tools you need for a weekend of relaxation and fun, especially now that Spring is right around the corner.
On another note, have you tried their famous "IT" Brow Power Universal Brow Duo? It's my absolute favorite eye brow pencil, especially since I'm in eye brow rehab.  Another staple is their Bye Bye Pores HD Finishing Powder, talking about pores disappearing. What's in my makeup bag, their Bye Bye Under Eye Concealer, I actually use it to hide nasty broken capillaries around my nose area and minor hyperpigmentation spots. I also can't live without their Hello Light Anti-aging Crème and their Bye Bye redness anti-aging concealing crème.
Becoming an "IT" happened to me by accident, I just kept loving the results and before I knew it I was hooked.
isn't it time you were hooked too?
CC+ Your Way to Beautiful Skin is available for purchase on QVC on March 10th.