Getting the hair color you want with David Stanko Redken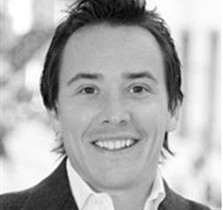 Have you ever wondered how your favorite celebrity went from brunette to blonde and back again without hair damage or why hair color trends like the Ombre and Baby Lights stand the test of time, only to be elevated with new and improved techniques? No one realizes that amazing hair color starts with Redken. It's a fact that if you visit any salon owned by a celebrity stylist or colorist that you will find Redken lining the shelves of their color bar.
The team at Redken is a select group of highly skilled professionals who develop new and innovative color formulations that help us achieve the hair of our dreams, because at Redken gorgeous color is synonymous with healthy hair.
The man behind the scenes that advises with his expertise of Colormixology is Redken Master Colorist, David Stanko. He's a celebrity colorist in his own right and a fan-favorite because he never kisses and tells. He's a household name to those of us fortunate enough to have sat in his chair and those colorists seeking to perfect their craft.
I had the pleasure of sitting in David's chair and came away impressed with his knowledge, professionalism and humility. Ladies, he's the most talented man in the world of hair color, he's often asked by his sister and best friends to dye their hair while on vacation, even in a remote area like Yosemite, so if you're perusing the aisles of your favorite drugstore and see a man scouring the hair color aisle it's probably David Stanko.
David has worked with Oribe, Serge Normant and Redken celebrity colorist Tracy Cunningham, to create gorgeous color how's that for recommendations?
Sitting in David's chair I learned that a good colorist will ask for a photo of the current state of your hair (especially if you live out of state) and will give you a phone consultation prior to meeting, besides spending another 15 minutes discussing your expectations before mixing the color formula.
We needed to know more about the man behind those amazing shades of blonde, brunette and red; we see on our favorite models, celebrities and that girl with the gorgeous hair color we often see walking down the street, because chances are its Redken.
We recently caught up with David in-between working on his new book, teaching and appointments and were able to ask a few questions. Read further to find out just how hair color trends are created, which new hair color trend is taking the fashion industry by storm, and how many of us are truly natural blondes.
AR: Tell us about Blonde Idol and will there be something similar for brunettes and red heads?
DS: Redken Blonde Idol is the umbrella name that encompasses haircare and professional
Hair coloring products, the Blonde Idol Professional Hair Color Collection. The Blonde Idol haircare range features a sulfate-free, extra-gentle shampoo that does not compromise or overly condition the hair. The formula is pH balanced, providing strengthening to maximize the integrity of blonde hair.
Since no two blondes are alike, Redken created two all-new Custom-Tone Conditioners which release a custom calibrated blend of color-depositing and conditioning formulas to help maintain tonality. You can choose between the violet or golden formula to neutralize brassiness or add warmth to preserve the integrity of your perfect blonde, for weeks after your color service. The great thing about the Blonde Idol Professional Hair Color is that while it's geared toward fair-haired ladies, it can be used on anyone – no matter their natural hair color, because highlights aren't just for blondes.
AR: What's trending now?
DS: "The Blur Effect" it's like blending makeup, it's creating a soft gradation of tone, and the same can be done with blurring contrasting hair color shades to create a customizable multi-tonal dimensional look. Redken created an exclusive Blur Brush, similar to a blush brush, which is used to soften and blend shades, usually within a foil highlight, for maximum blending.
AR: How many of us are natural blondes?
DS: 68% of salon clients want to go lighter and 38% of salon services are highlighted blondes, but only 2% of the worlds population is a natural blonde. At Cutler Salon, there isn't an hour that doesn't go by that we're not providing some type of blonding service.
AR: How are hair color trends created?
DS: This is an amazing question, from conception, to marketing, to reality, it may take 10-12 people in misc positions to agree upon what's HOT. Creating, following and being on trend takes at least 3-6 months, if not longer, based on where you live.
AR: Inspiration?
DS: I'm inspired by living in NYC, simply running errands, meeting friends for coffee, people watching. Walking the streets of NYC is a virtual style lab of culture. The airports and museums in every country are a plethora of inspiration: I observe and ask myself, What went wrong?, 'How would I improve her color'?
AR: Boxed Hair Dye?
DS: Let me clarify this important point. Boxed or retail color is not the devil, it's simply formulated differently. The individual shade per box is different from the mixability of multiple shades that salons offer. The 'boxed color' fragrance is more consumer-friendly and the viscosity of the mixture is thinner and therefore easier for at-home use. These are some of the differences between boxed and professional coloring products.
AR: Will Redken ever formulate a single process root touch up for at-home use?
DS: Great question, Redken is always developing new technologies and products so you never know what the future has in store.
AR: What does a good colorist know?
DS: As a colorist, one depends on multiple brands. Especially if youre lucky to gain a celeb, then youre wise to use the brand of hair color that makes the celeb or client most comfortable, thats the flexibility we must demonstrate to play in that arena. A good colorist will explain expectations, coach you through the process and discuss important matters such as price, follow-up appointments and a strategy to evolve your color by season.
AR: Tips on preserving hair color?
DS: Skip a shampoo and let the color "settle in". When you do, use a shampoo for color-treated hair like Redken Color Extend, and please use heat protectant products, Regular blow-drying, flat-ironing, etc., requires the use of heat-styling products i.e Redken satinwear 02 or duoshield 07.
AR: Biggest mistakes you see?
DS: Going too dark as one matures; brassy, nasty blondes; overly-highlighted with strips of low-lights"; and the wrong red when there's too much pink in the skin tone.
AR: What was it like working with Oribe and Serge Normant?
DS: Amazing! These guys show up, set-up and get to work. These gentlemen have worked with top models, celebrities and socialites all over the world. Oribe brings suitcases filled with hairpieces that are meticulously prepared and at his fingertips, in case he needs them. And Serge is a great guy who usually works alone, without an assistant. Funnily enough, I ran into Serge when I was backstage at Saturday Night Live, he was styling Catherine Zeta-Jones hair the night she hosted.
AR: What makes Redken special?
DS: Redken is all about the combination of fashion, science and inspiration. We have an extensive portfolio that is created by asking is the new technology or product relevant to the hairdresser? When the answer is yes, we painstakingly make efforts to train our vast network of educators. Redken was founded in 1960 from the relationship of a hairdresser and client, that relationship and a scientific approach to development has lead to loyalty over the decades. Redken is present in over 88,000 salons across the US.
AR: Thank you David, we learned a lot and I hope to sit in your chair again
DS: Thank you and you're welcome to anytime you're in New York.
After meeting David I remembered something my friend Ron Pernell of the Ron Pernell Salon in San Francisco told me. He said that all of the women in New York have the most amazing hair color and now I know why, it's David Stanko and the team at Redken.
Another great perk, Redken certified colorists will call another salon for you if you're traveling and provide them with your color formula, now how's that for service?
For a Certified Redken Salon in San Francisco:
Carmichael Salon and Color Bar
166 Geary Street, 5th floor
San Francisco, CA 94108
415-409-2353
Or
Rebekah Nummer – Ink Salon
660 Market Street, 2nd FL
San Francisco, CA 94104
415-779-6866
For an appointment with David:
CUTLER MIDTOWN
47 West 57th Street, 2nd Floor
Cross Streets: 5th and 6th Aves
New York, NY 10019
Telephone 212 308 3838