The top 6 brands for brighter looking skin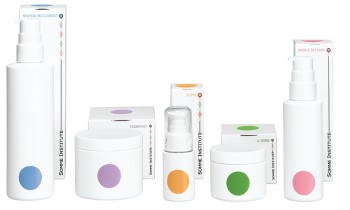 Your skin is your calling card, it's the first thing people notice when meeting you for the first time. Aging skin isn't just about wrinkles and problematic skin doesn't just mean adult acne. Healthy aging skin is skin clear of hyperpigmentation.
Hyperpigmentation, dark spots whatever you call them are aging. The experts agree, an even skin-tone gives the appearance of youthful looking skin, healthy skin is associated with an even skin tone and minimal pores and wrinkles. So if you have tiny laugh lines don't despair but if you suffer from skin disorders such as melasma, celiac disease, addison's disease, acne vulgaris or hyperpigmentation caused by acne you've come to the right place.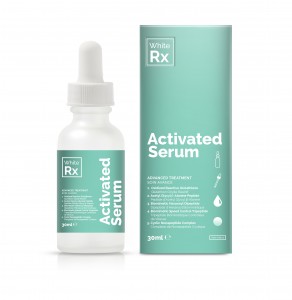 But first, hyperpigmentation doesn't discriminate, it can occur on any skin type, with certain skin types being more susceptible. Hyperpigmenation is sometimes caused by the harsh chemicals we use in our everyday products like soap, moisturizers and sunscreens. These harsh chemicals often irritate the skin, causing hyperpigmentation. Other causes are hormonal, related to too much sun exposure, or triggered by inflammation.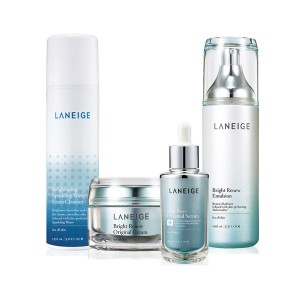 What it really boils down to is what caused the hyperpigmentation. For example, skin discoloration related to trauma such as acne scaring, surgical procedures, lasers or other intentional or unintentional injury to the skin (called PIH or Post inflammatory Hyperpigmentation), is by its nature, "event oriented". As such, it is less likely to return so long as the injury is not repeated. However, if the cause is hormonal dispatching, due to changes in the body related most often to puberty, pregnancy or menopause, then it will likely return as long as those conditions persist and you will require a maintenance routine once your skin is in a good place.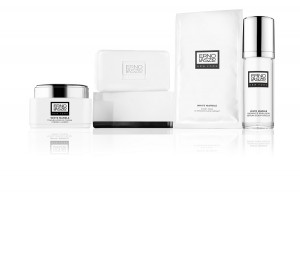 Hyperpigmentation is treatable with the help of new formulations and services made available that will help us achieve the skin of our dreams. An even-skin tone is possible with the help of lotions, potions and professional guidance, read further to discover which products and services actually work.
White Marble by Erno Lazlo: Not many people realize that Dr. Lazlo was the first celebrity dermatologist; he left behind a legacy of great skin. White Marble is the newest collection that gives the skin a radiance boost infusing it with lasting hydrating luminosity. White Marble helps diminish dark spots, and it defies those damaging environmental stressors that wreak havoc on our skin. The skins moisture barrier isn't only protected, but replenished and restored to its bight luminous state. White Marble is a 7 piece collection that will correct the signs of premature aging skin. $45/$175 @Ernolazlo.com.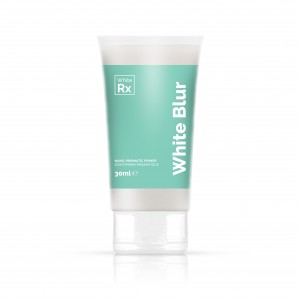 WhiteRX by DECIEM: DECIEM is the leader in scientific innovations that help us achieve the skin of our dreams. WhiteRX is formulated using advanced peptides that are highly effective. This hard to obtain peptide technology sustains long term and short term results. Dark spots are visibly lighter, and its prismatic blurring effect is immediate, so that imperfections are blurred to reveal almost perfect skin while the product penetrates the deepest layers of the skin, revealing a more even toned complexion. There are 3 pieces to the collection prices range from $30/$45 and stay tuned for their newest addition, advanced supplements. @whiterx.com.
Lumixyl by Envy Medical: My go-to for immediate hyperpigmentation relief, it's like overnight magic in a bottle. My hyperpigmentation is due to acne scarring and this system does the job in an evening. It's a non-toxic, non-irritating synthetic peptide technology that improves the appearance of unwanted discoloration i.e sun spots, age spots, and uneven skin-tone. Lumixyl promotes healthy skin and restrains tyrosinase, the enzyme responsible for causing the overproduction of melanin, which is the main cause for uneven pigmentation. This is the most effective product available, the 5 piece set is only available through a dermatologist. $245 @Lumixyl.com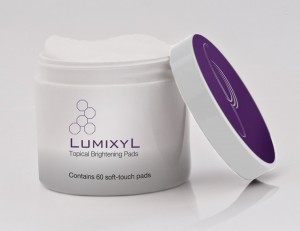 Vinoperfect by Caudalie: A light-weight collection that corrects and prevents dark spots. Skin is more even toned with continuous use and the balance of radiance is restored. Formulated with highly concentrated and patented Viniferine to counter sunspots, acne marks, scars, and damage, for a brighter, beautiful complexion. This collection is perfect for a woman who wants to maintain already healthy looking skin. $45/$79 @Caudalie.com
Bright Renew by Laneige: One of my personal favorite brands, known for their brightening technology that speeds up the breakdown process of melanin. Formulated with green tea extract, the extract is so powerful it blocks melanin production while infusing the skin with hydration. The skin is shielded against external stressors and pollutants. An affordable 4 piece collection that aids in brighter looking skin. One of my absolute favorites. $40/$55.99 @Target.com
The Somme Institute: A skincare collection my younger sister swears by, if you have skin resurfacing issues, or hyperpigmentation this is one collection that does it all. The Somme Institute aids the skin by simultaneously smoothing out our skins imperfections, say good by to deep wrinkles, scars caused by adult acne and hyperpigmentation. The Somme Institute skincare collection is formulated with their patent *Molecular Dispersion Technology (MDT5™), a compound of 5 highly engineered vitamins (A, B3, B5, C and E) attached to specific proteins that target skin cell receptors, allowing those vitamins to go deep within the skin in their active forms at high concentrations. Once in the skin, these MDT5™ active vitamins treat all skin types and most skin conditions. Hows that for healthier skin? $40/$85 @TheSommeInstitute.com
Heres to putting your best face forward!