A Facelift without the Surgical Procedure with Dr. Amy Forman Taub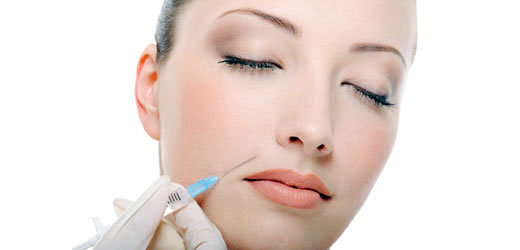 Skincare has come a long way from its humble origin as firming creams, serums, and fillers. Skincare continues to evolve and someday liquid facelifts may replace the use of surgical procedures.
Dr. Amy Forman Taub is leading the path in the field of Liquid Facelifts – she's recognized worldwide for educating and training physicians all over the country  with leading methods in cosmetic and laser procedures.
*Dr. Amy Forman Taub is a board-certified dermatologist who founded Advanced Dermatology, Skinfo® Specialty Skincare Boutique and SKINQRI in Lincolnshire, Illinois, a suburb of Chicago. Advanced Dermatology is a state-of-the-art medical and cosmetic dermatology practice nationally recognized for excellence in dermatologic care. Skinfo and skinfo.com, a professional skincare website, offer physician-dispensed and cosmeceutical-grade skincare products and product information to the public*.
In-between lectures, consultations and running her own practice Dr. Taub found time in her busy schedule to answer a few questions on the topic of Liquid Facelifts.
Anita: What is a liquid facelift and what are the benefits?
Dr. Taub: A liquid facelift is the use of fillers to globally replace the loss of volume one sees with aging.  If you see the face as a balloon that is full of air in youth, then gradually becomes less full with air and the wrinkles and laxity are due to loss of the filling substance, then you arrive at the observation that you can re-create a youthful face with volume.
Anita: Who is a candidate for a liquid facelift?
Dr. Taub: Anyone who has lost enough volume to achieve a more youthful look with the addition of filler.
Anita: How long does the benefits of a liquid facelift last? How often should a person go in for treatments?
Dr. Taub: It depends on the person, the filler and the amount used.  For shorter lasting fillers (eg hyaluronic acids) I tend to recommend full correction (eg filling everything that can improve the appearance to the degree that it can be filled and still look natural) and then have maintenance treatments every 6-10 months depending on the person and the filler. It is rare to need as much filler for the maintenance visit and in general it gets less and less with time. For fillers that are longer lasting, it might be less, but at least some of the fill will not last more than a year so the least would be an annual visit.
Anita: Have you ever had to correct a liquid facelift gone bad?
Dr. Taub: Of course.  Sometimes there is too much fullness on one side and not enough on the other, or an area that got lumps or nodules. Sometimes it is due to the fillers being moved around by muscles and clumping and other times it is poor technique.  Of course I would love to say I have perfect technique every time and I always believe I do, but I am only human.  If you do enough treatments then things will sometimes go wrong.  But you fix it and move on.  Another reason I believe in the short acting fillers is that they can be reversed by an antidote.  So you have an eraser in your box of tricks and that is important.
Anita: How long is the process for a liquid facelift and are there any side effects?
Dr. Taub: It usually takes about 30 minutes.  There is almost always swelling and redness and a little bruising.
Anita: Have you treated celebrities for liquid facelifts?
Dr. Taub: No. I prefer it that way.  But given the photos that I see on a regular basis of bad work being done to celebrities, they could benefit from my services.
Anita: What skincare products do you recommend to people after a liquid facelift treatment?
Dr. Taub: Growth factors (Skinmedica TNS Recovery Complex or Neocutis Biorestorative Hydro-Gel, Peptides (Colorescience Pep-Up Gel) and Firming agents (Skinceuticals A.G.E. Interrupter.)
Anita: Is there a Doctor in San Francisco that you would recommend to people who would like a consultation for a liquid facelift?
Dr. Taub: Seth Matarasso
Anita: Thank you Dr. Taub, I enjoyed researching and learning about Liquid Facelifts and I'm sure our readers have as well.
Preparing for this Q&A with Dr. Taub I researched Liquid Facelifts and was in awe over the advancement that skincare has made since I began my journey using age-appropriate skincare.  I've learned valuable terminology and the art of taking better care of my skin.  Most importantly I've seen before and after pictures, and experienced a few treatments to know that using age-appropriate skincare is a preventive measure against surgical procedures.
Fillers, Injections and Liquid Facelifts are as important in today's modern world as incorporating Prevention, Maitenance and Correction into our daily skincare regimens.
For more information: LiquidFacelift
Dr. Seth Matarasso M.D.
490 Post Street, Suite 700
San Francisco, CA 94102
415-362-2238
Photo Courtesy of Google Images