Beauty Talk with Hugo & Debra of Hugo Naturals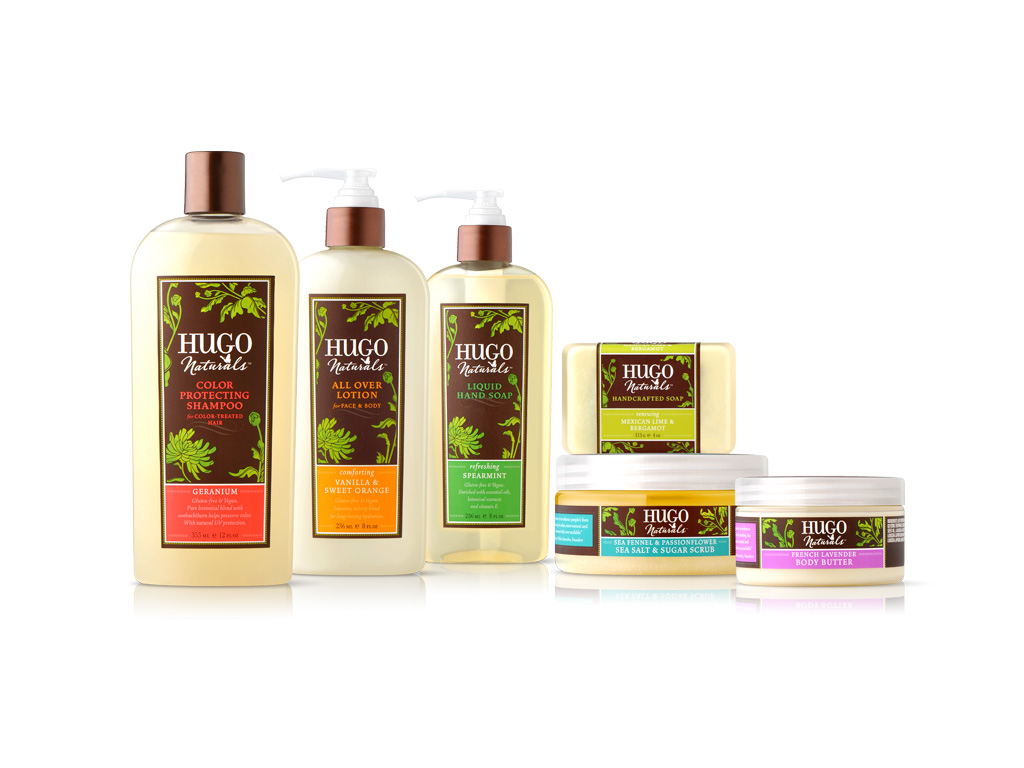 Hugo Naturals began with handcrafted soaps sold at your local farmers market.  All Hugo Naturals products are made using the best organic and natural ingredients – because everything we touch should be good for us.
Hugo & Debra are in the middle of touring and graciously agreed to answer a few questions that will help us choose the best products for a healthier lifestyle.  Read further to find out which ingredients disguise themselves as being good for you and learn which ingredients cause harmful side effects.
Anita: Thank you in advance, I love your products!
Hugo&Debra: You're very welcome, we're glad you enjoy them.
Anita: What types of ingredients should people look for on a label?
Hugo& Debra: It is more important for shoppers to look for what is not on the label when purchasing natural items. Products containing parabens, sulfates, petroleum, fragrances, petrochemicals, animal fats, silicones, formaldehyde, hydroquinone, phthalates, propylene glycol, and synthetic surfactants are ingredients shoppers should steer away from. A surprising ingredient might be fragrance. Most people don't realize that fragrances could be harmful. Many fragrances contain phthalates, which are a derivative of plastic and have been linked to hormonal dysfunctions. That's why Hugo Naturals only uses essential oils in our products. It is important that consumers understand that when adopting a healthy life style, to consider all aspects of their life, including what products they use on their skin. After all, whatever you put on your skin is absorbed into your body.
Anita: What are a few harmful ingredients that disguise themselves as being good for you?
Hugo&Debra: The biggest one is soy. Most people assume that soy is really good for you, but there have been studies that show soy is not good for a woman's hormonal system and there have also been studies that show women with breast cancer should not eat soy. When you consider the way in which soy is grown and processed, soy seems much less of a natural ingredient. Much of the soy we find in the US is a GMO (Genetically Modified Organisms), and the very DNA of the soy seed is changed. This not only is harmful to the environment, but could raise health concerns when consumed or used in personal care items.
Anita: Why is Hugo Naturals different from other organic, vegan products?
Hugo&Debra: Hugo Naturals is different from other products in the natural category, because we take our label very seriously. The FDA does not regulate personal care items the same way that they regulate food items; therefore a brand can have the words "natural" or "organic" on the label and not be meeting all the standards that exist for food. This can be very confusing to the consumer who may not realize that there aren't similar standards for the labeling of personal care items. Whole Foods has created their own system to regulate this and offer shoppers only brands that are adhering the Whole Foods Premium Body Care Standards and do not contain any of the 400 ingredients Whole Foods has deemed unacceptable. Unlike other brands who don't meet these requirements, Hugo Naturals is brand that has nothing hidden. We believe that if we say we are vegan or natural, we will have ingredients and practices that live up to those words on our labels.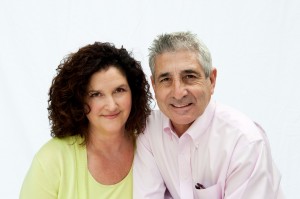 Anita: Is it true that the first three ingredients on a label are actually the main ingredients in a product?
Hugo&Debra: Yes, and interestingly, most often water will be listed as the first ingredient. Unlike other brands, Hugo Naturals does not contain large amounts of water, and instead we craft products that will provide the most benefits. Our philosophy is to offer consumers with products that will change their lives for the better, not to create a product that is mostly water. We pride ourselves in the purity of our ingredients as well as the efficacy of our products. Instead of water being a primary ingredient, we use jojoba in most of our creations. The reason for this that jojoba ester is remarkable similar to the natural oils produced by the human skin. It is much better for hydration than water.
Anita: New and exciting creations, what can we look forward to in the future? Skincare/Cosmetics?
Hugo&Debra: Loyal fans of the Hugo Naturals line can expect to see much more from us in the upcoming months. We have several new products hitting shelves for the holidays, which will make great gifts. We are also formulating a new skin care line that will uphold the same standards that the Hugo Naturals brand as provided in other products. The skin care will be vegan and gluten-free, and have the luxuriousness of higher end skin care lines, but at the Hugo Naturals price point. We are continuing to look for new ways to increase our offerings to consumers, while remaining true to our mission to provide luxurious products that are so pure, they are good enough to eat.
Anita: Thank you Hugo & Debra, I enjoyed our conversation and learned a lot.
Hugo&Debra: Thank you!
Hugo & Debra will be available for one on one conversations at Whole Foods – the first twenty people to mention this interview will receive a special gift. Hope to see you there!
| | | |
| --- | --- | --- |
| | | |
| | | 450 Rhode Island Street San Francisco, CA 94107 |
| | | 1765 California Street San Francisco, CA 94109 |
| | | 1745 Folsom Street San Francisco, CA 94103 |