Applying Haircare Products in the Right Order – 4 Steps to Great Hair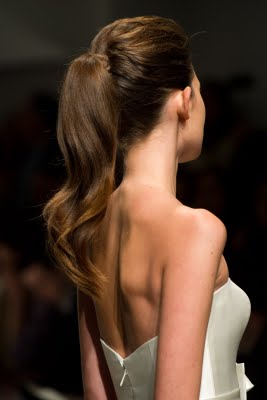 Having a drawer full of hair care products that you don't use can be  frustrating, especially if you're confused as to how to use them.   I was sold many hair care products without receiving proper direction.  The only instructions I looked for were whether the product could be used on wet or dry hair.
There is more to it than that, but the art of haircare application is easier than you think.  After reading Eva Scrivo's book on Beauty, I realized  the many hair care sins I've been committing and since then have mended my ways and now I'm on the path to great hair everyday.
The 4 steps to great hair days:
Step 1 – The Foundation Products: Detanglers, porosity equalizers and vitamin-minerals infused water are your foundation sprays.
Step 2 – Lifting Products: Styling milk, creams, gel, volumizing spray, mousse.
Step 3 – Smoothing Products: Straightening and smoothing serums, curl creams, heat activated thermal creams or sprays.
Step 4 – Finishing Products: Shine serum, shine spray, hair spray, pomade or wax.
Styling hair care products should be applied in this order to reap the benefits of hair care.  Next time you get ready to toss a product into the drawer remember did you apply them correctly?
Following these 4 easy steps gives you great salon hair in the privacy of your own home. For salon blow outs at home practice, take your time , invest in quality styling tools and never blow dry your hair in a hot bathroom.
For more Hair Care Secrets read Eva Scrivo on Beauty.
$35
Photo Courtesy of Google Images