The Everything Creme – Gel by HERVE HERAU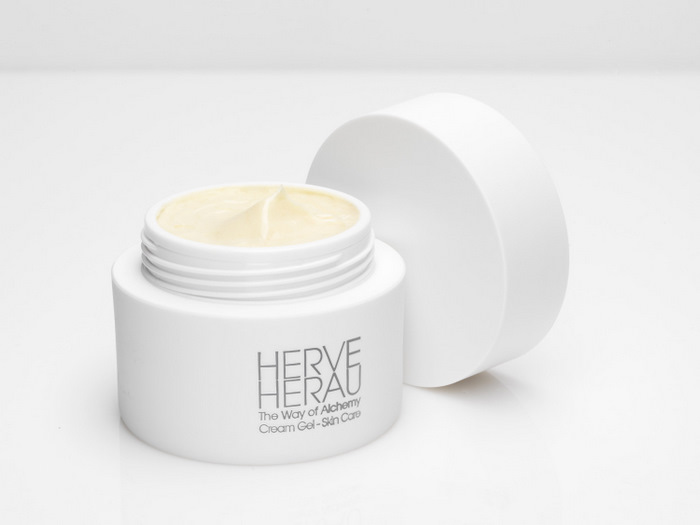 Already a beauty favorite among A-Listers such as Vanessa Bruno , HERVE HERAU's Creme-Gel,  a beauty cult sensation is the perfect souvenir to bring back from your jet-setting travels across Europe.
HERVE HERAU developed The Way of Alchemy Creme-Gel using %100 natural and organic ingredients.  The perfect combination of ecology and modern science – because the skin is precious and needs tender love and care.
Creme-Gel treats and repairs damaged skin and helps reverse the signs of premature age.   It's the everything creme-gel because it can be applied as eye creme, day creme and night creme – the results are luminous skin!
Skin is softer, supple, firmer, glowing and wrinkles are minimized for a younger more youthful looking you.
I tested the Creme-Gel using it over my favorite serums and by itself, I loved how my skin was matte, firmer and luminous. Great skincare with quality ingredients can be mixed with other brands and show instant results within the first application.
What does the way of alchemy mean? Definition:  the result of extensive research to create the right product that Treats, Repairs and Stimulates the skin.
Treat: Works as an anti-inflammatory to fight redness and battles hyperpigmentation.
Repairs: Contains antioxidants, antivirals and antibacterial properties that protect the skin, especially from premature aging.
Stimulate: Helps regenerate damaged skin, prevents skin deterioration and reinforces the skin's protective barrier.
The beauty of this amazing creme-gel is that the skin absorbs it like water, drinking in the nutrients that help renew and restore the skin for a healthier you.
The Way of Alchemy Creme-Gel by HERVE HERAU is a Citygirl beauty essential for beautiful skin.
$138
For more information Style.com