In The Citygirl Hot Seat – Prepping for a Brazilian with Marilyn Jaeger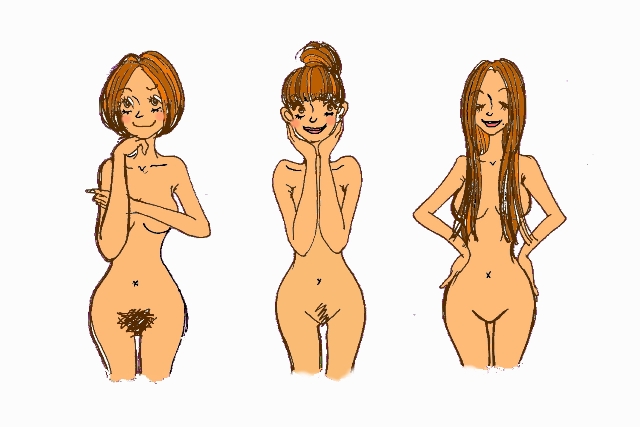 Most of us tried waxing at home, only to discover excruciating pain.  The vision of Renee Zellweger in Bridget Jones' Diary comes to mind, how I sympathized. We've also tried shaving and Nair – only to continue to be plagued with skin irritations and ingrown hair etc. I had my first Brazilian when I was in my early thirties at Marilyn Jaeger's Skincare Studio.  I chose Marilyn Jaeger because of an article I read in 7/7 Magazine, I loved her slogan: A Clean Girl is a Happy Girl – and I admit  there is something sensual about a Brazilian –
Brazilian waxing just like any other service or treatment is important, you have to do research and the relationship you build with your esthetician is as important as  your romantic relationships ,  I mean who else gets to see the goods on a regular basis?
Having the opportunity to sit down with Marilyn Jaeger we were able to ask a few questions, read further to find out why shaving is not a good idea, what you can do to prep for a Brazilian and as usual I had to ask about Red Lipstick.
Anita: First, thank you Marilyn.  I know you're busy and we appreciate your time.
MJ: It's no problem at all, really.
Anita: How does one go about prepping for a Brazilian or Bikini Wax?
MJ:  A bikini or Brazilian wax will put sass in your step and a smile on your face. There's really not a lot of "prep" required. One thing I would recommend is not to go for a run, yoga or workout vigorously right before hand. Your skin will be more sensitive with all the blood pulsing through your body.
Anita: What makes your method for a bikini wax the best in San Francisco?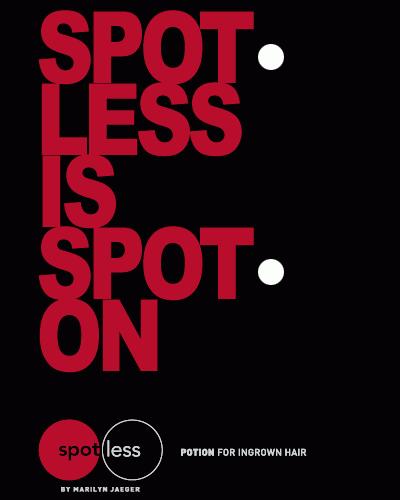 MJ: It doesn't feel good getting hair pulled out of your "Who-Who" but we are the fastest and the best. We make the experience as pleasant as possible. There are many elements to a fast and thorough wax. It is very technical , and we are incredibly precise and efficient. All of our estheticians go through an intense 3 month apprenticeship to master the skill of an MJ wax.
Anita: What is the best way for a person to maintain a bikini wax?
MJ: The best way to maintain a bikini wax is to apply  SPOTLESS Potion for ingrown hair and razor bumps after waxing and shaving. It is cooling and soothing , and its' superior formulations include anti-inflammatory properties that prevent future  irritations.  Also returning every 4 weeks is the perfect amount of time between waxes.
Anita: What are the pro's & con's of shaving vs.waxing?
MJ:  Waxing pulls the hair from the roots of the hair follicle,  new baby hair grows in softer and finer. Regular, continued waxing overtime will eventually cause the follicle to stop producing hair and hair growth will continue to diminish. On the other hand, shaving chops off only the top of the hair and actually causes the hair to grow back dense , coarse and stubborn.Very few people find that shaving works better for them than waxing.
Anita: ( I agree!) Your Beauty Book– what are some of your favorite beauty destinations in San Francisco?
MJ:  San Francisco is full of talented beauty experts.  I will mention a few of my favorites – Hair:Addiction Salon , Hair Play,  and Mia Cabbut, Facials and Massage: Marilyn Jaeger Skincare(of course!), Kabuki Spa for a nice steam, sauna, and cold plunge, Acupuncture: Marina McBrearty   , Advanced Wellness for Fitness, Tiptoes for amazing pedicures, and Tanala Mode for flawless spray tans.  We have a full directory of referrals for just about anything–give us a call and we have an answer.
Anita: What is the best time to pop in if you're a walk-in with an hour to spare?
MJ:  We are open seven days a week, and until 9pm T-W-Th. We are always very busy, but try any day; we have a team of skincare specialists who are great for on-the-go waxing and all pampering services.
Anita: Favorite shade of Red Lipstick?
MJ: Shiraz by Wallett. It's not too blue and not too orange. It's just hot!
Anita: Advice for women or men contemplating waxing?
MJ:  Come on in, we would be happy to give you a complimentary consultation. "A clean girl is a happy girl."
Anita: Thank you Marilyn!
Marilyn Jaeger Skincare Studio was rated best Facial in San Francisco by Allure Magazine, and I know first hand that the massages at Marilyn's are amazing too!
For more information @Heavensalon.com
The Marilyn Jaeger Skincare Studio
3384 Sacramento Street
San Francisco, CA 94118
(415) 751-0647  ask for Carla
Open Mon 9:30am-5:30pm; Tue, Thu 8:30am-9pm; Wed 8:30pm-9:30pm; Fri 9am-6pm; Sat 9:30am-6pm; Sun 10am-6pm